INSTALL AN SSL IN WHM PANEL
There are three basic step to install SSL
1- Generate a CSR
2- Purchase SSL
3- Install SSL
Generate a CSR
1- First login into whm panel
2- Go to the SSL/TLS option in this select Generate an SSL certificate and signing request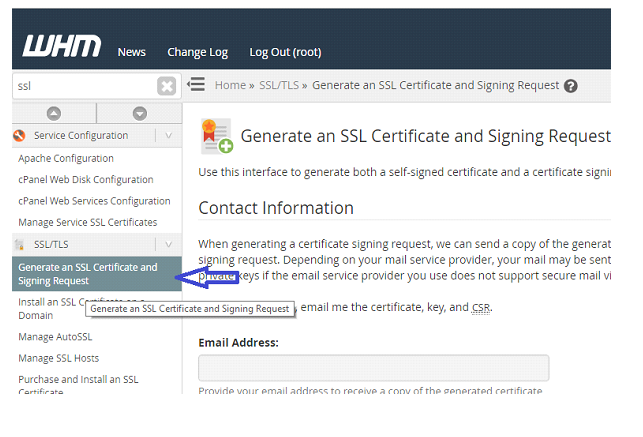 3- After that fill the all credential as required like domain name, city, company, email id etc…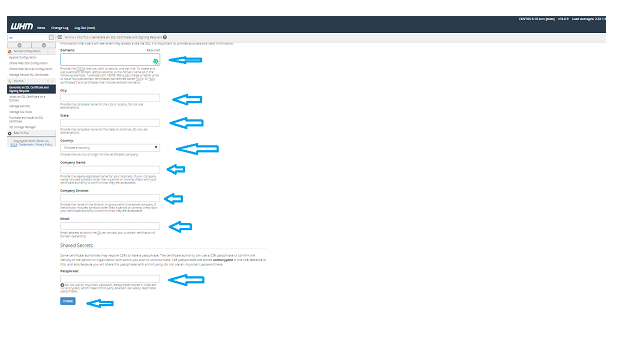 4- After filling all the detail save the credential and CSR has been generated, shown in below.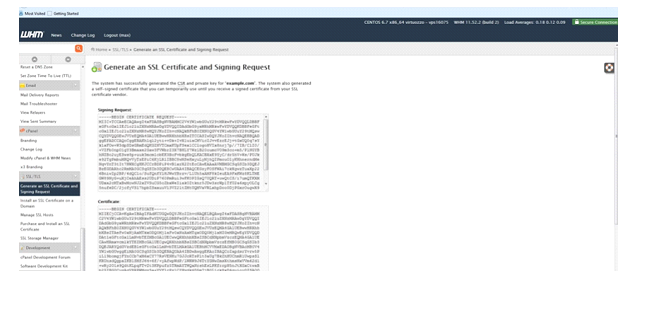 Purchase SSL
After generating a CSR take an SSL of Comodo, or from any provider.
Install SSL
1- Go to the SSL/TLS option in this select Install an SSL Certificate on a Domain.

2- In this fill the detail domain name and SSL certificate, private key and Certificate authority bundle.
3- After that install the SSL and write a code to redirect http to https.
Finally, the website is running on https.
Summary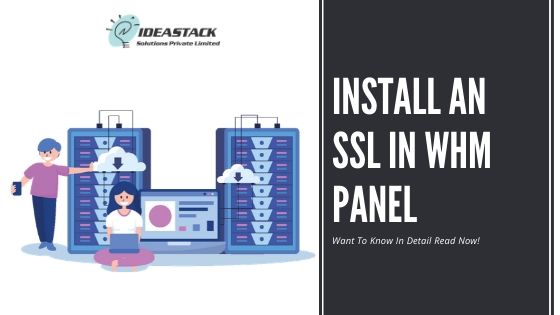 Article Name
INSTALL AN SSL IN WHM PANEL
Description
There are three basic steps to install SSL:- 1 - Generate a CSR 2 - Purchase SSL 3 - Install SSL Follow this step install an SSL panel.
Author
Publisher Name
Publisher Logo