High bandwidth, dedicated hosting all these names are nearly meaningless to people who don't have any knowledge about IT infrastructure. But actually, all these names have their specific meaning. Let us learn a bit about high bandwidth servers and dedicated servers.
Dedicated server or dedicated hosting
As the name suggests Dedicated hosting involves a server dedicated to a sole purpose. It might either be a company or a product like a company website. Dedicated hosting can be done on-site or through an IT service provider or it can be done through cloud computing too. Dedicated hosting has numerous benefits.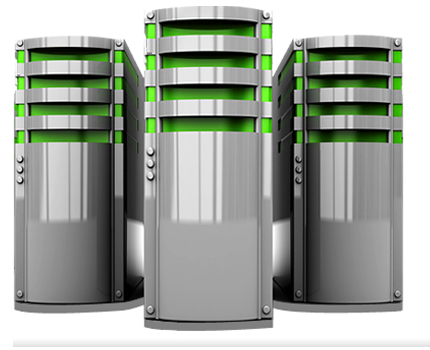 1. If a client has a dedicated server he can decide what settings he should use or what best suits their needs. The client does not have to share standardized templates of settings designed for generic utility.
2. High uptime – dedicated hosting provides you with 99.4% uptime or operation time of the computer.
3. Minimal traffic congestion – dedicated servers provide you with minimal traffic congestion.
4. Stronger security – the firewall and antivirus settings can be implemented in a personalized way and can be set in a way that best suits your way.
Dedicated hosting is more ideal for large organizations using heavier traffics. The client using a dedicated server gets full control of the server.
Do You Think High Bandwidth Servers: Not The Same As Dedicated Hosting?
High bandwidth servers are nothing but the good qualities of a dedicated server and the qualities are increased further. High bandwidth servers also offer dedicated serving. This is an unmetered server that allows you to pay for speed uplink instead of data transfer to the server network connection. The increase in bandwidth also increases the uptime to 99.999%.
Which is best for you?
Not every customer needs high bandwidth server. Those that have to use high traffic websites will need high bandwidth servers. As a high bandwidth server and dedicated server, both are almost the same the only difference is that high bandwidth is a better version than dedicated hosting. So just see which suits you better and choose.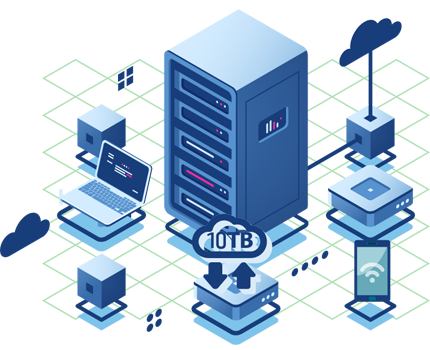 Higher bandwidth servers are also dedicated servers with more than 10TB bandwidth and smart routing. Like a dedicated server higher bandwidth server also provides with dedicated serving it also can utilize 10Mbps, 100 Mbps, or 1000 Mbps switch port. The benefit of high bandwidth server is that it helps to avoid compromising your server this in turn results in the smooth running experience for your users.
1. The faster application process – a higher bandwidth increases the responsiveness of all your applications.
2. Enables interactivity – a higher bandwidth enables you to upload and download faster.
3. You can increase the transfer capability of your data – allows to upload and download a larger amount of data.
4. Data can be transferred faster – data can be transferred at higher speeds.
5. It allows visitors to visit more simultaneously – the more traffic a website has the more it will grow.
6. Reduced crashes or busy signals.
7. Stream videos faster.
These are the benefits of using a high bandwidth server. So high bandwidth servers and dedicated hosting are more or less the same.