VDI Frequently Asked
Questions
+
VDI (Virtual Desktop Infrastructure) is used to create a virtualized desktop environment on a remote server setup. VDI segments the servers into various virtual desktops which the employees can access remotely through their devices.
+
VDI is a form of cloud computing where the client/server protocol used is the virtual device interface that mirrors the graphical user interface. Therefore, VDI can be considered a DaaS application of the cloud, and in time, VDI and cloud computing will converge further.
+
Virtual desktop infrastructure (VDI) is defined as the hosting of desktop environments on a centralized server. It is a form of desktop virtualization, as the desktop run within virtual machines (VMs) and are delivered to end user or employees in the network.
+
The primary purpose of VDI is that you get the benefits of desktop lets take an example of how VDI can be used in a pandemic situation like coronavirus, All your employees get a centralized data strorage from their homes, using VDI solution you can monitor your employees activity this helps your organization to keep up the productivity and also gives freedom to work from home.
Checkout Our Cloud
Virtual Desktop Plans
| CPU | RAM | DISKSPACE | ADDONS | UNIT | PRICE | |
| --- | --- | --- | --- | --- | --- | --- |
| 2 vCPU | 2 GB | 50 GB | Win license and Anti virus | 1 User | $18/Mo | |
| 2 vCPU | 4 GB | 75 GB | Win license and Anti virus | 2 User | $25/Mo | |
| 4 vCPU | 8 GB | 100 GB | Win license and Anti virus | 4 User | $40/Mo | |
| 6 vCPU | 16 GB | 200 GB | Win license and Anti virus | 8 User | $70/Mo | |
| 8 vCPU | 32 GB | 300 GB | Win license and Anti virus | 12 User | $110/Mo | |
Ideastack requires users to complete eKYC as per government regulations.
Deploy a seamless Cloud Virtual Desktop Infrastructure for your Employees!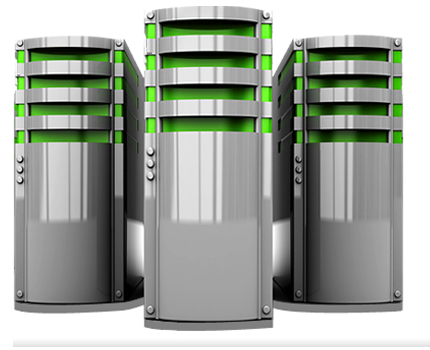 1. What is Virtual Desktop Infrastructure (VDI)?
Virtual Desktop Infrastructure is a technology used in remote server setup to build a virtualized desktop environment. It is a type of desktop virtualization, where the actual desktop images run within virtual machines and are sent over a network to end clients. VDI segments the servers into different virtual desktops that users can access from their smartphones remotely. PCs or other computers, such as tablets or thin client terminals, may be those endpoints.
2. How VDI can benefit your business?
Deploying VDI can benefit boosting the productivity of businesses the amidst pandemic situations world your employees can work on a centralized server. Using Ideastack's cloud monitoring with VDI you can monitor your employee's activity.
If you're looking for a customized VDI We will help to get your own custom build Cloud VDI Infrastructure
Features of  Virtual
Desktop Infrastructure
Security
All corporate data exist within the corporate firewalls at a central location which protects the data against any unauthorized or external access. Therefore, the user who gets access to the data "views" the data and data is not transferred to another device. It secures the data from hijacking, theft, or data loss of some sort.
Isolation
Each virtual machine operates on the same server as an individual machine, and even if one of the VM fails in the operations it does not affect the working of other VMs. Different research and sequencing on improving the efficiency of VMs can be carried out without impacting the function of different workstations.
Hardware Virtualization
All the VMs over the virtualized infrastructure use a hardware base image to process various requests and to handle different drivers. This saves the extra expense of creating each hardware device for each workstation; instead, centralized hardware will accommodate all the workstations.
Application Performance
Using a VDI Can help you to boost your application performance because of the high configuration of the server you can use any software that requires a high config eg: and you can use a fully functional photo editor or video editor using a VDI if your current system doesn't match the requirements of the software.
Real OS Experience
A virtual desktop responds in a similar way to an actual operating system. The program functions and provides a similar experience for the users and also improvements in the system registry level can be performed at specified locations, such as the DLL replacements.
Have more Questions? Request a call back our hosting experts will help you to setup a perfect VDI Infrastructure
Benefits of Implementing Virtual Desktop Infrastructure (VDI)
To Your Organization
Accessibility
Devices such as mobile devices, laptops, and Thin Clients are now available as VDI benefits & uses simple I-O (input-output) data. In fact, due to this unique feature, consumers now have access to applications that would not usually have been open to them, such as software packages based on Windows on a Mac. Accessibility users now have expanded due to capacity.
Less Bandwidth
One of the advantages of virtual desktop infrastructure is that you have a limited amount of bandwidth to use. The virtual desktop infrastructure solution would host all the details that will typically exist on a user's device on a central server. By having the same data accessible to all people on the network you will save both time and money.
Cost Efficiency
It is relatively clear that VDI generates so much cost-efficiency. You just have to install updates and patches on your super admin computer. This helps your organization's IT support department to focus on more important issues instead of engaging in daily software issues for every computer in the office.
Access Workforce Mobility
One of VDI's most important benefits is that users can access their workstations from all types of devices, from smartphones and iPads to laptops and out-of-office desktops. The virtual desktop infrastructure is a workforce mobility solution. It increases mobility and reduces the learning curve for employees.
VDI Progress with Better Graphics
For both text and graphics, the image quality now is better because of features such as graphic acceleration. VDI user interface has been greatly enhanced, and graphics acceleration can be applied to further enhance the quality.
Data Backup
If you have the right guidelines in place, the data can be backed up without the chance of losing any information. This decreases costs and allows daily backups to be carried out.
Flexibility
You don't have to get the most powerful laptop or desktop to do all that processing, because the server is doing that processing work you can simply login to your desktop or any other device, and you can use the VDI.
Collaboration for VDI Environments
If you have the right guidelines in place, the data can be backed up without the chance of losing any information. This decreases costs and allows daily backups to be carried out.
Set Hierarchial Acess
You can provide Different level of access to employees this provide organization to set barriers for monitoring and controlling.
Data Security
When stored on the server, data is better protected than on individual devices. This helps a firm secure the data and reduce the risk that viruses could corrupt the files.