Dedicated servers are the powerful machines of web hosting services which is known for its performance and functioning to manage huge tasks. Owning a dedicated server could earn you a lot of benefits for a long-term. Though many dedicates owners forget one thing that with it's care, it is also important to take concerns for its protection. It's very important to take proper measures for security methods again malicious practices.
Well don't worry, we got you covered as we are going to discuss some major threats to your dedicated server's protection and how to prevent them.
Dedicated server basically is a hosting configuration within which an individual server is dedicated to one owner or for one purpose. To safeguard these dedicated servers, it is important to know what are the popular and likely threats to occur.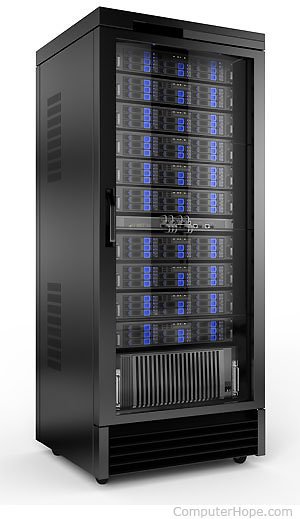 1st – Be aware of the default installations and remove the redundant services
There can be instances where the default operating systems with configurations are installed. This could lead various un-required network services giving a chance for hackers to attack or hamper the server. You can prevent this by switching off all the non-essential services of your server and disable them. This will prevent the hackers to begin after the next reboot. This also contributes in enhancing your server's performance
2nd – Allow minimum of remote access

Generally, it happens that the remote access becomes inauspicious. Tech people may suggest the administrators to log-in to net servers regionally. If there's a chance where the remote access seems to be important, these tech people will make sure that the remote access is correctly protected. To prevent and discourage remote access you can use certain security tokens, various equipment's and systems to protect your dedicated server. You can better enable a selected range of IP as well as accounts
3rd Don't allow your production server to be used for production as well as testing at the same time
Once you allow public access for their applications and directories on your production server there can be instances where the net applications would result in being vulnerable as they won't have any prior verification along with effective exception handling abilities. You should take proper care to this problem as if development and validation are carried onto a same dedicated server, it could lead several applications and other related files to be risked in danger.
4. Be sure about giving permissions and privileges
There can be severe damage to your files, resources and network if any anonymous visitor comes and gets the privilege to ask for the website's information. These visitors could use these for malicious activities, putting your website in danger. Therefore, you should be careful regarding giving privileges and permissions to various visitors to keep your dedicated server safeguarded.
The above are the four major threat, where the dedicated servers itself could bend their knees down and get destroyed. Hence you should take proper care regarding your dedicated server as it is a valuable asset and the most effective one when it comes to web hosting.
Ideastack understands the needs of your business and we frame our services accordingly along with taking required measures supporting security of dedicated servers.