Why Managed VPS hosting is considered as if having your own server administrator?
How great it seems to have the powers of a Dedicated server along with flexibility, scalability, affordability, and simplicity of cloud servers that too managed by your hosts itself.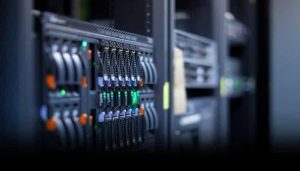 Web presence has become a basic necessity for almost every business in this digitally growing world along with having a quick and reliable website being essential. Many of the time it is the case where businesses fail to accommodate their valuable time in a more productive manner. Though there's a way out in tackling this mismanagement of time by spending less time and constantly increasing customers at the same time.
Managed VPS is a prominent tool that can be used by the businesses by gaining more power, stability, and increasing the overall performance by considering the use of VPS (Virtual private server).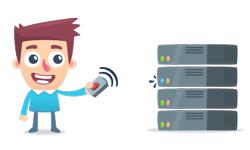 Running a website through an Un-managed VPS service can be more composite as it requires more skill with experienced and intelligent technicians providing less automation. though being a VPS it'll still provide the efficient services of using its own allocated resources, high performance, scope for customization and allows full access to the system.
Managing a whole lot of VPS servers leads to greater responsibility with proper skillset and knowledge. It also makes you responsible for any functioning issues arising, upgrading and installing software, and other server maintenance responsibilities. If something goes wrong then probably the consequences faced are by your own fault.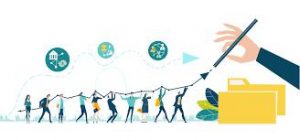 Managed VPS provides you the greater benefits of power and price at the same time. It is said that managed VPS is relatively expensive comparing to Unmanaged VPS services. Well at one time unmanaged services can also be expensive, as you may require to hire professionals and technicians to function it which would also include their wages to be paid.
Managed VPS acts as the administrator of your own server as your hosting provider will take all the responsibilities, allowing you to focus on your main course of business. It gives you the facility of contacting the support team of your host and get your glitches solved, keeping your VPS running smoothly.
Managed VPS is an integrated solution for all the complicated and time-consuming tasks, done effectively by your Hosting Provider. Hence, managed VPS service can be appropriate for those businesses who involve less tech-savvy and more time-saving business-oriented individuals.
Well we here at Ideastack provide you all the above services with a team of industry-leading experienced professionals and trained technicians in charge helping your VPS services to be managed effectively.