4 common mistakes while choosing a Web hosting
In the modern world, having a unique and highly compelling website is essential to meet business needs and targets. Most bloggers are new in this field so they will make common mistakes while choosing a site.
To avoid these kinds of issues it is better to go with paid web services. If you are excited and hurry for seeing the result in choosing the company to host your first blog, then who should be aware of some fake sites.
Most make the following mistakes when it comes to choosing web hosting.
First of all, everyone prefers to go with free hosting, but it will not be perfect at all time because there is a lot of problems with free web hosting. For example, if your site suddenly impacts loading speeds. So the main reason is third party advertising is affected on your website.
They are additionally affected by your search engine also. The free option is might quickly finding a casual blog. If you are trying to build a business and you need to invert for success. To avoid those issues, it is better to go with paid services.
Checkout Ideastack's shared hosting plans starting from just rupees ₹120/month only!! That's more affordable than a coffee.
Before going to choose any services, you have to read online reviews that allow you to pick the perfect package. Buying products without knowledge helps to overcome all the complications. So you must read the customer reviews and also consider the complaints of customer service, security issues, and loading time properly.
Loading speed is one of the most important factors to attract more visitors. Suppose your site is loading slowly and open leads delay the visitors will get upset. It is also for the negative impact of your search engine. So your website viewers are going to leave it on websites; this also leads to more negative effects; your ranking is going down on search engines.
Therefore loading speed is always essential for search engines. When it comes to choosing a web hosting service, you must consider the loading speed; this allows visitors to read your exciting content easily.
4. Choosing right package
Nowadays there are also a lot of features that come with the package but these cheap packagers do not provide email support, privacy, or other safety features. This feature will improve your sites. Then the more important thing is what packages you needed. Before going to choose your package, you must consider comparing different hosting plans. This allows you to get everything you need.
So try to pick the right hosting plans to start your business, in addition to this, consider your budget to find the best option. Ideastack provides you with the best options for your organization.
Research is the key to avoiding these 4 common mistakes. When selecting a web host, it is critical to conduct research and understand what you are looking for.
Choose a service that provides a refund guarantee, high-quality security measures, and the functionality you require. Also, before you make your purchase, be informed of your website's limitations and the terms of service. By following these guidelines, you may ensure that you are satisfied with your web hosting service.
Frequently Asked Questions
Q1. Why web hosting is paid?
Paid web hosting providers offer a customized domain name, giving organizations an exclusive online brand. Free web hosting services typically don't provide the same uptime as commercial web hosting providers. As a result, websites hosted by free services frequently experience outages.
Q2. What happens when you stop paying for web hosting?
Your website will go offline and you won't be able to view it if you stop paying your web provider for hosting. If you go to your website URL, you will not be able to access it.
Q3. Is website hosting necessary?
All websites on the internet require web hosting. When someone puts your domain name into a browser, it is converted into the IP address of the computer at your web hosting business. This computer stores your website's files and sends them to users' browsers.
Summary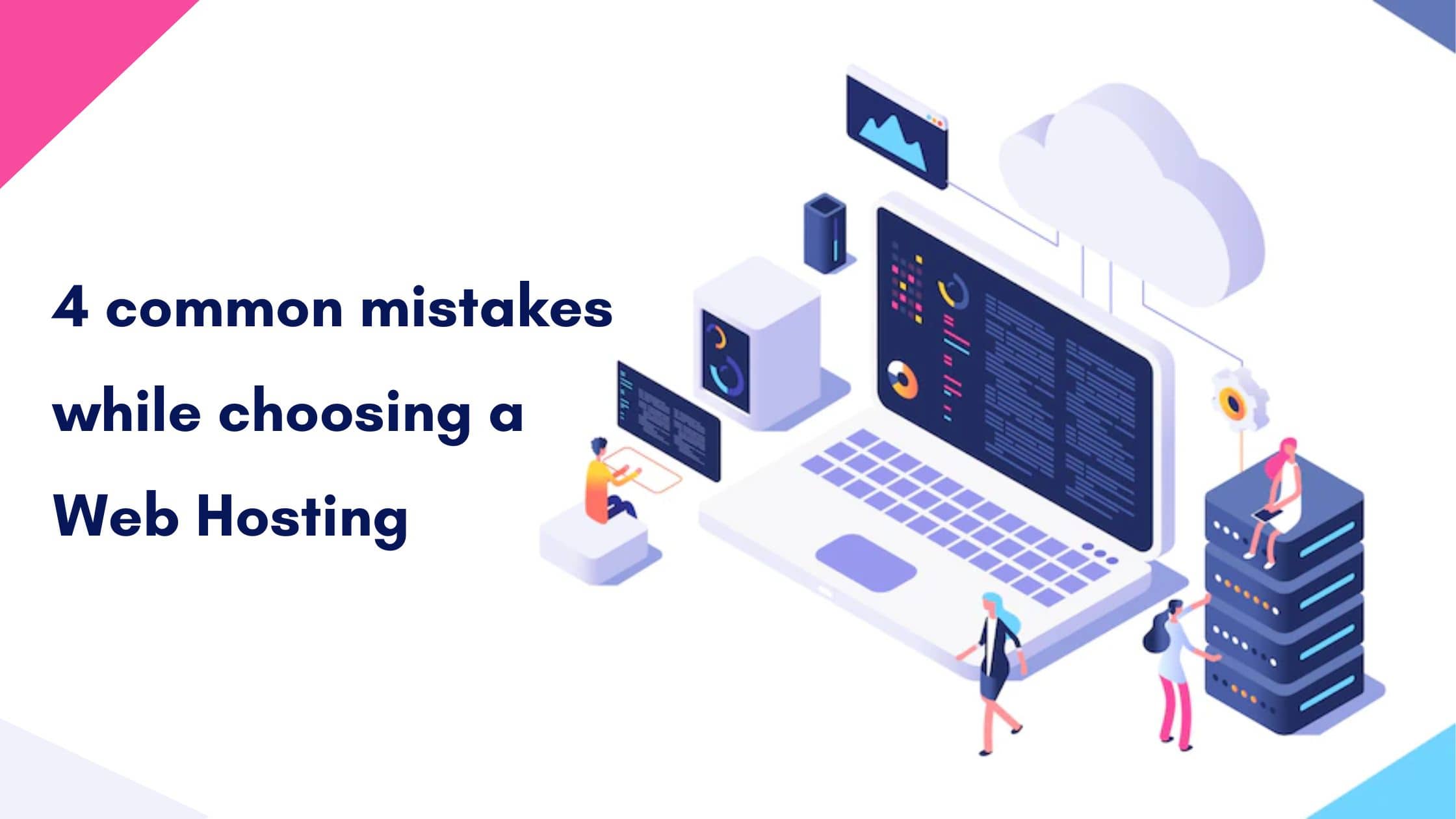 Article Name
4 Common Mistakes While Choosing A Web Hosting
Description
It is better to go with paid web services. If you are excited and hurry for seeing the result in choosing the company to host your first blog, then who should be aware of some fake sites. While choosing Web Hosting you need to keep the few points in your mind in order to avoid mistakes.
Author
Publisher Name
Publisher Logo