Why does your Small Business need a Dedicated Server?
A Dedicated Server is used mainly because it is the best option available for people carrying out their website businesses on a large scale but by this article, we will also get to know how it is useful to small scale businesses as well.
A small business generally uses a shared server probably to save some money but if the profit generated by you is high enough, you can opt for a dedicated server. A small business does not necessarily mean less traffic, sometimes the result will be different.
For a small business, running an e-commerce site can be a time consuming and complicated task, particularly if the business does not have the budget and physical resources to properly manage the e-commerce site. To avoid such issues with an e-commerce site, small businesses are choosing dedicated servers.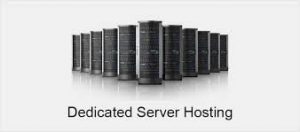 A small but emerging website can make a mistake here by choosing a shared server because this type of server is often prone to downtime and if this happens you may lose out a few of your visitors, which as an emerging business will trouble you the most.
A website should be highly responsive and should react quickly to customer's request which can be done by the Dedicated Server more efficiently as compared to the Shared Server simply due to resources available.
A Managed dedicated server provides you with all of these services and will also guarantee you of the best server uptime guarantee. Choosing a hosting company with a strong history of positive feedbacks should be the first step of an emerging website's owner. A well managed dedicated server will erase from your mind that the myth of a small website cannot make big money. 
In other hosting options, there is a limited potential that a server controlled software will be provided but in a dedicated server you can add customized software packages, sets and you are completely free to add as per your requirement. There are absolutely no restrictions regarding the use of customized e-commerce software packages and background processes.
Dedicated servers often have the option of providing you with a data backup service for an extra fee. This is possible for dedicated servers but rarely for shared hosting packages.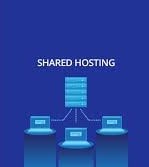 As your business will grow and emerge you may feel the resources available to you are not fulfilling your requirements. With a Shared Host, you can update only disk space and nothing else but in a Dedicated Server, you can update pretty much everything like RAM, hard drive, processor, bandwidth, etc.
This, in turn, will improve the quality of the experience of your user when the user visits your site, this can be very beneficial as the sales and visitors will start to increase.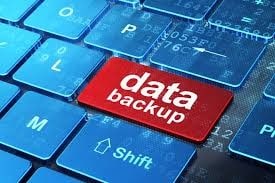 In a shared server, security may be a concern to you as everyone will have access to the machine but in a dedicated server, there is no such pressure. It provides you with a hardware firewall which will increase the amount of your security. 
Mostly a dedicated server performs its tasks through the automation process and also solves minor problems automatically. But you have to have a fair amount of technical knowledge and expertise in this field of server administration to run your dedicated server smoothly, if not then it would be advisable to opt for a managed dedicated server to avail all these benefits from a dedicated server offers.
For more information visit Ideastack.
Summary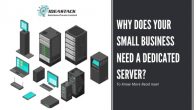 Article Name
Why does your Small Business need a Dedicated Server?
Description
If you are confused to buy a Dedicated Server for Small Business or not? Here is the answer.
Author
Publisher Name
Publisher Logo