The business units owning websites spend a great amount of money to create a domain and to manage the website. It is ideal to share it with other business units to reduce your expenses and also enable others to spend less on establishing a domain for them.
Reseller Hosting  makes it possible. Here the actual domain owner develops sub-domain packages within the Disk Space, and Bandwidth that has been allotted to them with the original package. This process of Reseller Hosting is financially beneficial to all business units.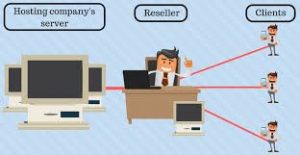 Advantages
Free Domain Reseller Account
You will get a Free Domain Reseller Account with all the hosting reseller plans. When you configure your Domain Reseller with WHMCS Billing Software, you will be able to manage to sell immediately to the clients at affordable prices.
Reseller Hosting Using Free WHMCS License
It is a complete Web hosting client management, billing and support solution for all the hosts of the web sites. Your business can become automated with this. It automates all the activities from the sign up to termination. It is a great tool that helps you put in control firmly.
It allows the handling of your clients easily and effortlessly with automatic billing, account creation and many more functions. It further offers the license of WHMCS freely with all the reseller plans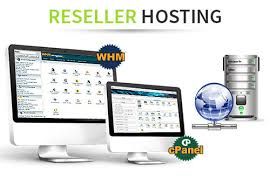 Cloud-Based Email With Free Of Spam And Great Billing Solutions
You will get a 100% spam free email account. The Cloud Corporate Mail server will get rid of IP blacklisting and prevent spamming using the Mail channels for the email accounts of the clients.
The efficient detection is obtained using artificial intelligence to track the message sender. It further records the rejected mails by the clients and follows it up. The industry-standard billing panel WHMCS is clubbed with the reseller web hosting account.
This enables you to obtain a simple process in billing and sales proceedings. This further integrates automatic invoicing, tracking ticket support and all other necessary management functions of your clients.  
Website Builder With Responsive Drag And Drop
The responsive website builder will distinguish the hosting service from others for your customers. This offers limitless Site Builder software that helps customers more comfortable with enhanced profits. This is provided to you completely free.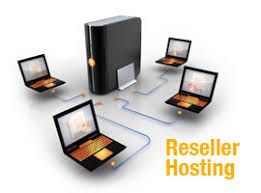 Free Attractive Toolset And Easy To Install
You are provided with the free Attractive Tool Set with all the reseller plans. This tool helps the small business units immensely to improve their trade by employing several SEO options.
Clients would get more traffic, increased profits, better profile and brand recognition. The installation of web hosting is very simple and effortless. The reseller hosting plans are very flexible and permit you to design your personalized plan with limitless disk space, ample bandwidth and total email solution enhance your business.
Checkout Ideastack's Reselling Hosting Plan with affordable plans and reliable support.