Free Contact Form plugins for website which will increase your website conversion by 100%
Having a contact form on your website will enhance the user experience and generate new leads for your company.
So, in this post, we'll share our recommendations for the best WordPress contact forms plugins on the market. As a result, you'll be able to create awesome WordPress forms that boost interaction, minimize bounce rates, and boost conversions on your website.
Jetpack is a WordPress plugin suite that combines many important features into a single large plugin. It allows you to control which features you want to use and toggle off those that you don't need. The main goal of the plugin is security, efficiency, and marketing.

Check out Contact Form: Here
Contact Form 7 allows you to manage multiple contact forms and customize the form and mail content using simple markup. The form includes features such as Ajax-powered submitting, CAPTCHA, and Akismet spam filtering, and so on.

Check out Contact Form: Here
Ninja Forms is a drag-and-drop WordPress form builder that will assist you in building custom WordPress forms like a professional using an easy-to-use drag and drop form builder.

Check out Contact Form: Here
The best way for receiving messages from customers directly to your email address is to use a contact form plugin for your WordPress website (-es). To show the form, download, activate, and paste the [bestwebsoft contact form] shortcode on any website, post, or widget. With the pre-built choices, you can easily customize the form's styles and contents.

Check out Contact Form: Here
This is an easy plugin that allows you to build a personalized contact form. To show your form, use the shortcode [contact] on a page or the widget. Name, Email, Topic, and Message are all required fields on the form. A privacy consent checkbox and a quick numeric captcha are also included.
You can customize the form by adding attributes to the shortcode or widget or using the settings page. You can also keep track of form submissions in your dashboard.

Check out Contact Form: Here
Formidable Forms is the best WordPress forms plugin to help you get more done in less time. Create simple communication forms or multi-page forms that include file uploads, conditional logic, and calculations. The data can then be shown using views and graphs.

Check out Contact Form: Here
Caldera Form is a free and versatile WordPress plugin that uses a drag-and-drop editor to create responsive forms. Caldera Forms comes with a range of free user-friendly add-ons that are ideal for both beginners and web developers.
Check out Contact Form: Here
The contact form not only helps you to keep in touch with your clients but also establishes your legitimacy as a business. You're able to connect with users, which might be what it takes to get a sale or a new reader.
Frequently Asked Questions
How does a Contact Form work?
A contact form is a simple web-based form that can be found on a website. Any visitor may send a message to the site owner by filling out and submitting the form.
Behind the scenes, your contact form creates and sends an email address to your email inbox. This allows you to receive messages from visitors without actually giving out your email address to spammers.
Why do you need a Contact Form?
Web forms are used by sellers for a variety of purposes, including completing orders and gathering lead information. Web forms assist companies in increasing conversions, allowing consumers to leave messages, and making it easier in general. A contact form on a website is beneficial for both the business owner and the customers, as it acts as a connection between them.
Summary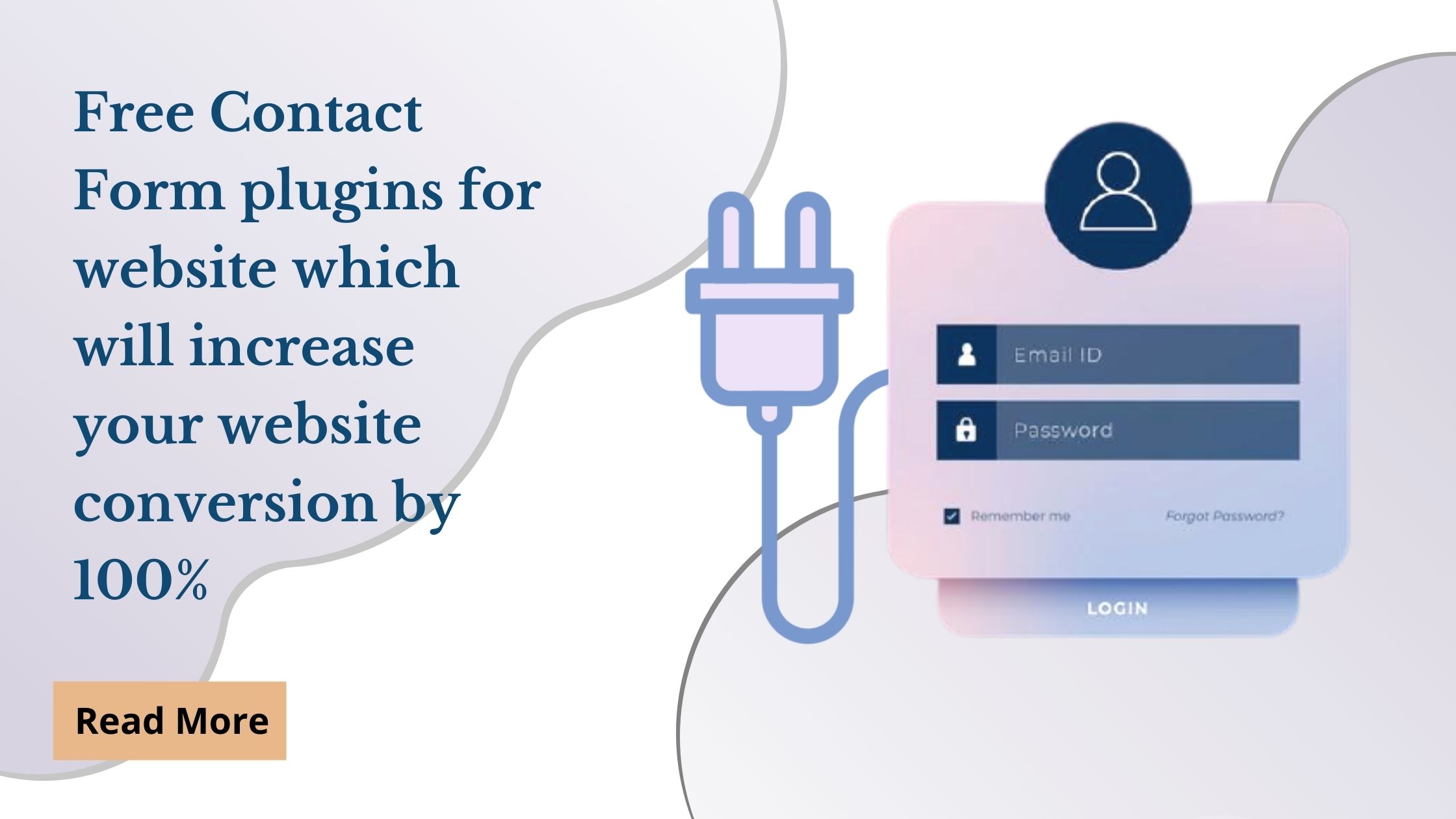 Article Name
Free Contact Form Plugins For Website Which Will Increase Your Website Conversion By 100%
Description
Contact forms plugin not only help in completing orders & gathering lead information but also act as a connector for sellers and customers.
Author
Publisher Name
Publisher Logo