What is SPF Record ? & How to set SPF Record of your domain in to CWP panel ?
SPF Record:
An SPF record is a type of Domain Name Service (DNS) record that identifies which mail servers are permitted to send an email on behalf of your domain.
SPF records are typically defined using the TXT record type. There is also an SPF record type, however, it is deprecated and thus you should always have at least the TXT record definition present, even if you use the SPF type.
The purpose of an SPF record is to prevent spammers from sending messages with forged from addresses at your domain. Recipients can refer to the SPF record to determine whether a message purporting to be from your domain comes from an authorized mail server.
If your domain does not have an SPF record, some recipient domains may reject messages from your users because they cannot validate that the messages come from an authorized mail server.
If you've already set the SPF record for your domain, it means that you have set Google's servers in the SPF records.
SPF records are defined as a single string of text. Here is an example record:
v=spf1 a mx ip4:192.168.0.20 include:_spf.google.com ~all
The SPF record always starts with the v= element. This indicates the SPF version that is used. Right now the version should always be spf1 as this is the most common version of SPF that is understood by mail exchanges.
How to set SPF records of your domain into the CWP panel?
Just follow the below few steps to set SPF Record of your domain under CWP panel:
1) Login in to your CWP panel by sing port : 2030
url : https://server ip :2030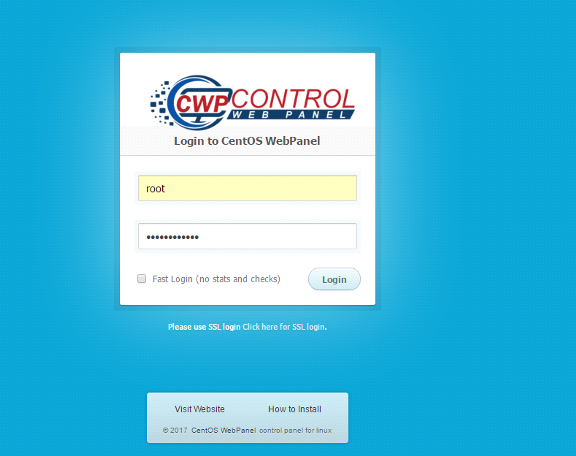 2) Go to Email section under your Login CWP panel. You will find their SPF manager, just click on it.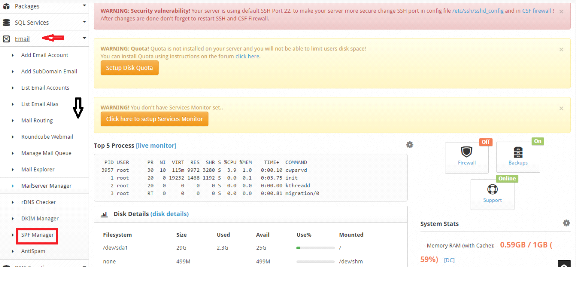 Once you will click on SPF manager it will provide below scrren for SPF setup.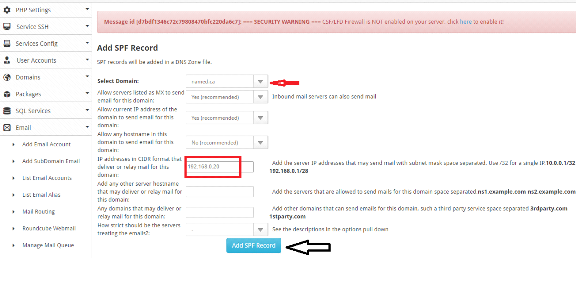 3) Just select your domain in drop down , and mention server IP. After filing detail just click on Add SPF Record . Using above step we can set Your domain SPF Record , under CWP panel.
4) To verify the SPF Record. Just goto DNS Function >> List DNS zone >> click on edit your domain DNS zone . You will see add the bottom of your DNS zone file your domain SPF Record has been added in txt formate. Please refer below screen.
Summary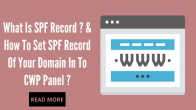 Article Name
What is the SPF Record? How to set SPF Record of your domain into CWP Panel?
Description
Check the following points about SPF Record and also find the steps on how to set SPF Record of your domain into the CWP Panel.
Author
Publisher Name
Publisher Logo