Using VPS for web hosting is rising up currently and become a famous means to run websites amongst businesses and other entities. Before VPS, websites were hosted using a dedicated server, a piece of hardware that provided all the resources the business needed, including storage and access to programs, files, and data. This hosting model was expensive to establish (or replace) and costly to maintain and upgrade as the business grew.
There are a few advantages to this form of network – it's cheap and easy to manage. But shared hosting has its limitations. For instance, you get a limited number of resources.These limitations gave way to the creation of the Virtual Private Server (VPS), which operate via a more powerful server with its own operating system. And now there's VPS cloud hosting options, which take a Virtual Private Server to the cloud.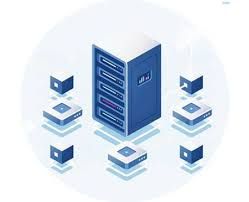 This variety features even more ideal options for web hosting.
• Affordablity: Shared hosting was considered the most economic means but that has changed after VPS cloud hosting. Why? Because most providers will let you choose exactly what features you want, meaning that you only pay for what you want and not any of the extra features that other web hosting providers place into their rates.
• Reliability: There is no fear when using VPS, you are assured that your data will be safely stored. This is because data is typically stored on several hard drives, so it's less likely that your data will be lost.
• Speed: It can get very frustrating when a website lags of say keeps hanging and is very slow. You'll likely never have to worry about speed on the VPS cloud. That's because there are so many resources included in such an option that your site is equipped to run quickly without ever lagging or slowing down.
VPS Hosting Service Models:
*Software as a Service (SaaS)
*Infrastructure as a Service (IaaS)
*Platform as a service (PaaS)
VPS Hosting Deployment Models:
*Priavte Cloud is for the special use of an organisation or a company.
*Public cloud is assigned for public use, but it can be owned or managed by an organisation.
*Hybrid Cloud is an agglomeration of at least two infrastructures bound by standardized or proprietary technology enabling portability of both data and applications.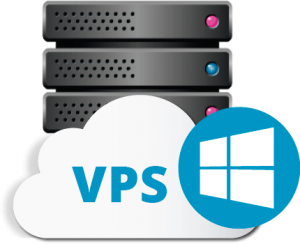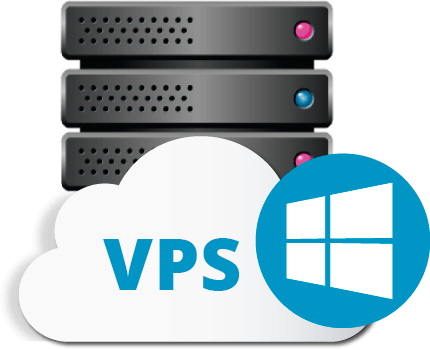 Windows VPS Cloud Hosting
VPS cloud hosting can provide you with a configurable virtual machine on the cloud. Consumers can install and operate their own software just as if they had a dedicated computer. VPS is not dedicated. A Windows VPS Cloud server may be shared among many customers, and for this reason the price is much lower than using a dedicated cloud server.
A VPS can provide you with exactly the features you need without many headaches of overhead. Cloud windows VPS allows you to create an unlimited number of Linux and Windows virtual machines in your VPS cloud.
Windows Server Virtual Machine Configuration allows you to define the following attributes:
*Virtual Machine Name – Use of a naming convention is recommended.
*Virtual Machine Processor Allocation – Microsoft Windows Hyper-V Server supports a maximum of 24 logical processors.
*Virtual Machine Memory Allocation – Microsoft Hyper-V Server 2008 and Windows Server 2008 permit virtual machine memory allocation of up to 31 GB.
*Virtual Hard Disk Size and Location – You configure your new VHD according to your own specifications.
*Virtual Network Connection – You can create multiple virtual network connections to devices you choose or you can choose to make no virtual connections at all.
Pros of Windows VPS Hosting
*You use only the resources you require.
*Resource use can be optimized on a continuous basis.
*There is no charge for resources you don't use.
*Your virtual private server is actually more than one machine, so if one physical server goes down you can continue operation.
*You can configure your VPS.
*You can upgrade or downgrade your VPS immediately to suit your current requirements.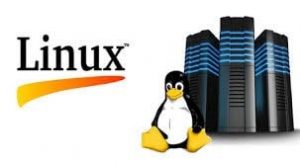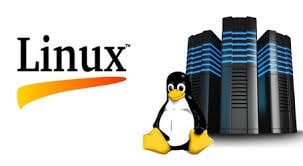 Linux VPS Cloud Hosting
Hosting is very important for a comapny that need s to store, manipulate and secure data on it's servers. One of the hosting options that is most popular today is a cloud VPS, or virtual private server, which is a part of a larger server, but it operates individually,just like a private server. Here are some of the top benefits Linux cloud VPS hosting can offer you.
Benefits of Linux Cloud VPS Hosting
• Resource Limitation: This was specially designed to be used in hosting. One of its best features is the Lightweight Virtual Environment (LVE) technology used for resource limitation. The LVE kernel level module is used to restrict single users from bringing down the entire server; accomplished by controlling the amount of RAM and CPU that can be used on any given server process.
• Visibility: Users of CloudLinux have great visibility over their resources. Using the 'tenant' model, the system runs each execution by a user inverse. This means it is not difficult to monitor system logs or log attempts that may be potential security threats.
• Great Support: This is considered to be one of the best fetures of CloudLinux. Users just need to submit tickets to OS support staff to have their issues resolved. This support is available for usage, configuration, installation, bug fixes and even diagnosis for all versions of CloudLinux.
To know more visit Ideastack.
Last Edited: 06/05/2020