1.

With Cloud vps you get instant scalablity with a single panel to manage all your vps

2.

You will get full root access for each vps we will help you to install / run any application or software you need

3.

You will get freedom to make as many vps you want you can even delete reinstall directly without even contacting us how ever if you need help we are available 24/7

4.

you have complete control to reboot, power on and power off each vm individually
Infrastructures /Applications supported by our servers

Tomcat
The Apache Tomcat software is an open source implementation specially used for Java Settler, Java Server Pages, Java Expression Language and Java Web Socket technologies.We make this application Tomcat to easily run in the cloud, locally or virtually.

JBOSS
Red Hat JBoss Middle-ware is a family of lightweight, cloud-friendly, which uses an open source development model.With Us you can use this to create applications,integrate applications,data,& devices and as well help you to automate business processes .

Nginx
Nginx is basically a web server. It acts as a reverse proxy server for HTTP, HTTPS, SMTP, POP3, and IMAP protocols, as well as a load balancer and an HTTP cache.It is free and is a open source software.We provide various platforms like UNIX,LINUX Windows,Solaris for running of Nginx.

LAMP
LAMP is an model of web service solution stacks, originally consists of four main componenets open-source components: the Linux operating system, the Apache HTTP Server, the MySQL relational database management system (RDBMS), and the PHP programming language. Server.

WAMP
IdeaStack provides a complete, fully-integrated infrastructure and ready to run WAMP development environment.It allows you to create web applications with Apache2, PHP and a MySQL database. It also includes FastCGI, OpenSSL, phpMyAdmin, ModSecurity, SQLite, ImageMagick, xDebug, Xcache, OpenLDAP, ModSecurity, Memcache, OAuth, PEAR, PECL, APC, GD, cURL and other components.

RUBY
A dynamic, open source programming language with a focus on simplicity and productivity.It includes the latest release of Ruby, Rails, RVM, MySQL, SQLite, NGINX, Apache, Memcache and Varnish, Git and Subersion, Sphinx, PHP and phpMyAdmin. It also includes: Thin, RMagick, Rake, Mongrel, Passenger, Nokogiri . We also provide libraries such as OpenSSL, openLDAP, CURL, ImageMagick and more many.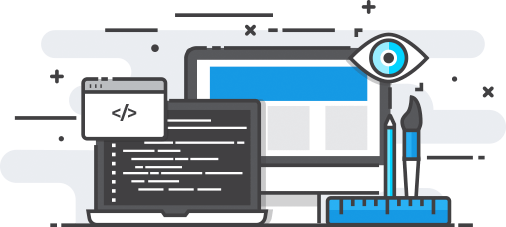 Cloud vps hosting nowadays represents the next generation in web hosting technologies. The cloud infrastructure allows for unparalleled scalability. Choose IdeaStack and you'll quickly understand how we work and do things differently . Experience our high-performance, reliable Cloud Server Platform which helps you to enhance your website's performance and gives you better control over your computing resources. With the cloud vps , you can easily scale your CPU power by multiple cores and increase the RAM of your website at an instant. Cloud vps allows your website to be self-contained in a virtualized environment where all resources are reflected to your website.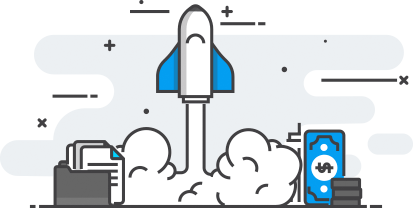 We put our ultra-reliable service featuring free high-availability fail over up against anyone. Don't settle for merely a top Cloud vps hosting provider; choose IdeaStack for the Best cloud vps hosting service in India.The experienced technical staff of IdeaStack help to guide you when it comes to selecting the most appropriate Cloud server,networking and storage. 24 hours your server will be monitored . Any time technical help will be provided .