VPS vs. Dedicated Server: Which Is Best for You?
The three basic types of Hosting are:
• Dedicated Hosting
• VPS Hosting
• Shared Hosting
After evaluating we find that Shared Hosting is the least prized type of hosting. If you are looking for a more superior option in features like performance, customizability, and price then VPS and Dedicated Hosting are the two straight forward options. These two types of hosting provide many features according to clients' need thereby creating a greater dilemma as to which alternative to choose.
Features of the Dedicated Server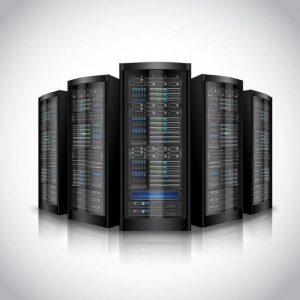 • As far as research can tell, The Dedicated server has outdone even VPS in performance price and customizability. It truly deserves all the attention it gets in the field. You can list a few distinct advantages of the dedicated server over VPS hosting that is possibly not available in a VPS environment.
• The most compelling Benefit of the Dedicated server is the extent of control it offers to its user. You can implement full customization of your dedicated server and can reboot as and when required by you.
• If the software application is to be chosen Hosting Service Providers do not allow installation and running of extra software, unlike Dedicated servers. You have unlimited freedom to install applications of your choice on a Dedicated server.
• Many providers are not in favor of allowing a hundred percent freedom to users of VPS hosting as far as controlling VPS hosting environment.
Feature of VPS Servers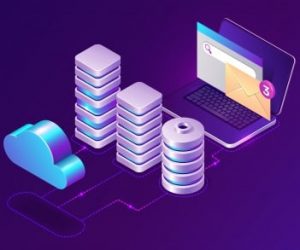 • VPS Servers are out of the world servers. These servers unlike Dedicated servers for a single user in the form of a standalone physical server with all its resources included, a VPS server is more complex.
• A number of virtual private servers can fit in a single server. VPS hosting is designed by partitioning a single physical server into multiple virtual servers in such a way that every virtual server has its own Hard disk space, CPU power & RAM. In addition to this, users are allowed to choose between Linux and Windows operating systems for running VPS instances.
• In a VPS environment users are aware of the number of dedicated resources allocated to them, unlike Shared hosting. You can even expect some reputed providers allowing bursting of resources during traffic spikes.
• The big difference between VPS and Shared Hosting is the availability of dedicated resources and control in the VPS environment even if it is a multi-tenant arrangement similar to shared hosting. Additionally, there are several restrictions in terms of adding applications or firewalls to secure your site in shared hosting.
For more detail, you must visit Ideastack.
Summary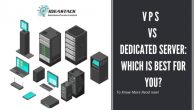 Article Name
VPS Server vs. Dedicated Server: Which Hosting Solution Is Best For Your Need? | Cheap Dedicated Vs Cheap VPS Servers in India
Description
Finding a guide that can help you to decide between VPS Server and Dedicated Server? Here are the top features of VPS and Cheap Dedicated Server in India to help you make your decision.
Author
Publisher Name
Publisher Logo