What Is The Importance Of Good Web Hosting In Your Freelancing Career?
Freelancer's need
If you are a freelancer, then you know the difficulties in getting the best opportunities. Therefore, many freelancers look for the best web hosting services where they can update their portfolio and other content.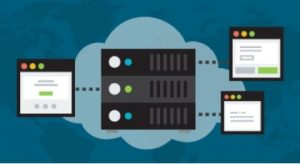 The initial days of being a freelancer of any niche to find the clients are difficult and their website helps in adding value to their skills. Hence for this, you need a good web hosting service. However, many companies offer this service.
The amount of time spent on the content or work they create is more equal to the amount of time they advertise. Therefore, it is important to have the best web hosting provider with the best services.
Importance of good web hosting
There are many web hosting companies that help you to get many views, responses, and perform marketing for your needs. But you need the best ones which overcome problems such as downtime as every second count.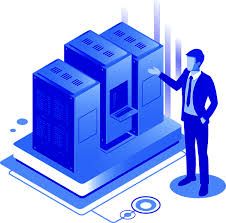 As a freelancer, you do not know when a customer is looking for your services. Hence the site must be active all the time to not miss out on any clients.
The following is the importance of a good web hosting service.
• Customer service: If a user cannot access o your service, then he needs 24×7 customer support. If he cannot contact you regarding the issue, you are losing a customer. This can count up to many people who are trying to reach out to you in a second. Consequently, the revenue falls and this can continue until the problem is resolved. However, these problems can be resolved when you choose a web hosting service.
• Downtime: For any freelancer, the downtime is a bad thing and it leads to loss. Every second has a chance of yielding revenue by clients and if they do not find your website, then it is a great loss. Hence it is very important to choose the web hosting service provider with no downtime and similar issues.
• Security: The web hosting services must be safe and the users on the other end must also feel secure. Most providers provide plug-ins, software updates, and other tools for the enhancement of websites. Therefore, to protect from hackers and other cyber attacks, it is important to find the best provider. They help in preventing the common DDoS attacks and acquiring user privacy data from the host.
• Interface: The interface of the web must be made simpler, trendy, and easier. The web hosting service must offer all the services and custom options for the users. Also, it makes your web content unique and not boring.
• Accessibility: The website must be accessible on all platforms like smartphones, tablets, and PC or laptops. This helps the user to effectively use the service on any device. Therefore, a good web hosting service provider offers such accessibility to devices.


In short, if you are looking for a good web hosting for your freelancing career, you need all the above features. Ideastack offers you high-quality services with all the above-mentioned features. Therefore, you can shine in your freelancing career with the best web hosting which is fast and reliable.
Last Edited: 28/04/2020