Log in to the main WHM Panel
1. Search for Plugin section
2. Go to ConfigServer Security and Firewall

3. Search for the IP which you want to get unblocked from WHM Panel

4. If given IP will be blocked then you'll find that IP here after clicking on Search for IP button.
To unblock that IP you'll get the Unblock button below, just simply click on that button and that IP will be unblocked.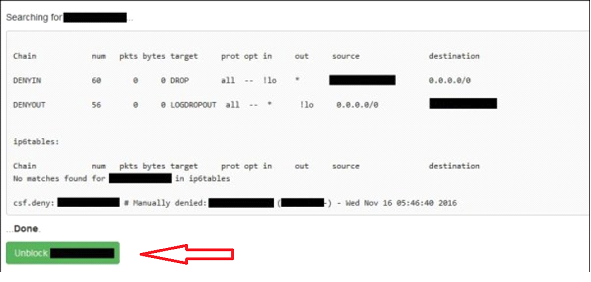 Now user can open the panel from that IP
The reason why IP got blocked: User might attempt a multiple failed login attempt.
To know more visit Ideastack.
Last Edited: 06/05/2020