You should choose your WordPress theme carefully to reduce load time. The ideal theme will be SEO-friendly, lightweight, and coded to the highest standards.
No matter what technological experience, budget, or business goals you have, the themes listed below will help you build a fast and custom WordPress website.
Deli is the ideal child theme for small businesses looking to express their personality and visual identity on the web. Deli is a good choice for a shop selling down-to-earth items like handmade arts and crafts, health foods, or even gardening equipment because the color scheme and textures are influenced by nature.


Checkout the theme : Here
Zakra has been carefully designed to operate on any computer with any screen size. It's a completely responsive theme that will look fantastic on any device, whether it's a desktop or a mobile device.

Checkout the theme : Here
The best free eCommerce WordPress theme for 2020 is eStore. The WooCommerce and YITH WooCommerce Wishlist plugins are completely compatible with eStore. With this theme, attracting customers and selling goods as an online store owner would be much easier.

Checkout the theme : Here
Spacious is a lovely small to a medium business sensitive WordPress theme that has been lovingly coded and built. It's suitable for any kind of company or online store.

Checkout the theme : Here
The AccessPress Store WordPress theme is a free WordPress theme that works beautifully with WooCommerce. The theme comes with several cool features that help you improve your e-commerce experience. It has a Product slider, an advanced wistlist, a featured product display list, a call to action, and many other features. Setting up an e-commerce website has become much easier thanks to its advanced customizer options.

Checkout the theme : Here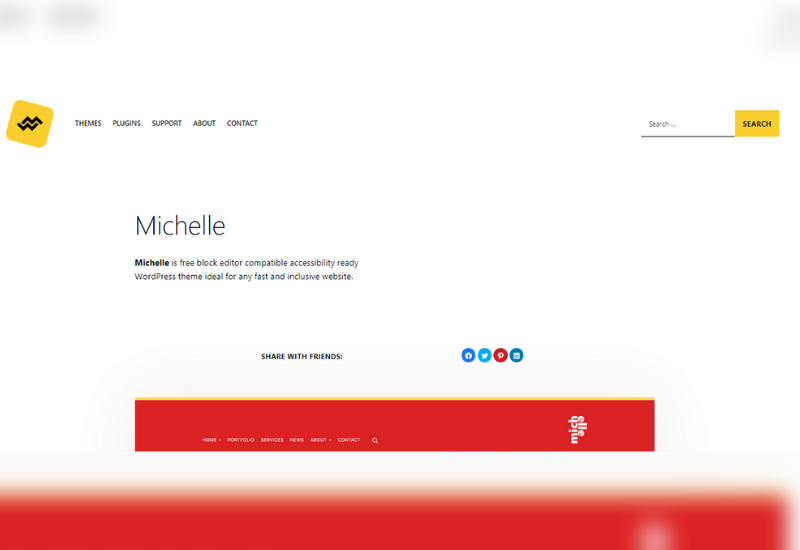 Michelle is a WordPress theme that is ready for developing inclusive and open websites. You get total customization and robust support for block editors (Gutenberg). Useful block patterns, block types, templates, and featured post features make it simple and fast to create a beautiful website. 

With the block editor, you can customize the content of your site's footer and error 404 pages. The theme is also compatible with page builders such as Beaver Builder, Elementor, and others. It also helps you to develop your own themes. Michelle improves the look and feel of your business, eCommerce, portfolio, or blog website.


Checkout the theme : Here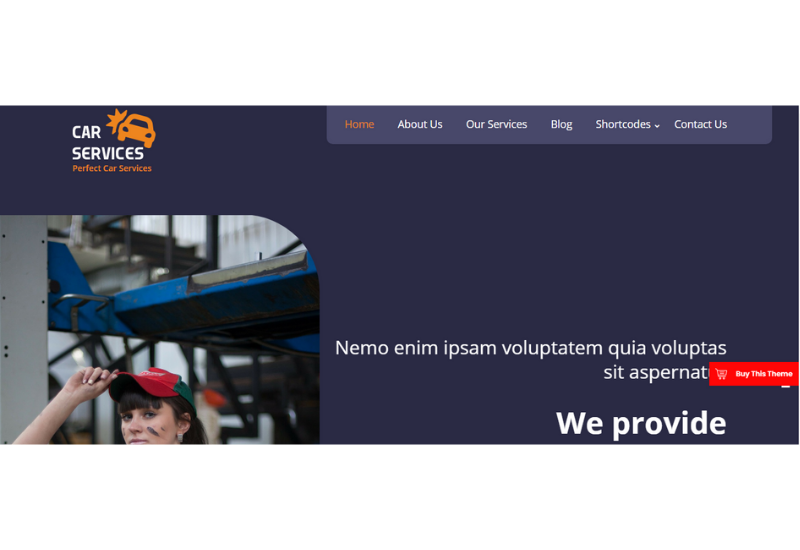 Car Service is a small business theme that is perfect for car services, vehicle parts, auto rental, auto dealer, jets, yachts, limousines, tyres, brakes hire, and car rental. It has a striking, elegant, and contemporary style that you will undoubtedly enjoy. It's a mobile-friendly and SEO-friendly style. The responsive nature adapts to the screen sizes of all devices. To boost the functionality of your website, you can use shortcodes. 


The theme also includes RTL layout support and is ready for translation. This theme comes with a lot of customization and personalization options to help you build the website as you like. It uses the Bootstrap system and has code that has been configured. It has a faster page load time as well.


Checkout the theme : Here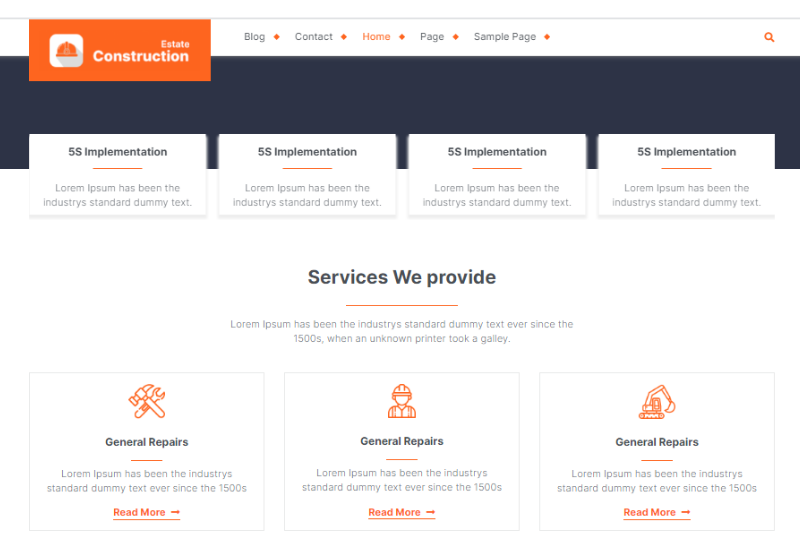 The architecture of the Construction Firm is multipurpose. You can easily create a website for a construction company, architecture firm, builder, plumbing company, an infrastructure company, and so on. The theme's style is fully customizable. This enables you to make any improvements you want to the website without having to update the file. It is SEO-friendly and has a responsive layout. 

Your website will be readable by everyone in the world thanks to multilingual features. The bootstrap structure is at the core of this Construction Firm Theme. As a result, it is both secure and flexible. It also features a retina-friendly interface. Clean code, user-friendly, responsive, personalization options, testimonial section, CTA, and other unique features are included in this theme.


Checkout the theme : Here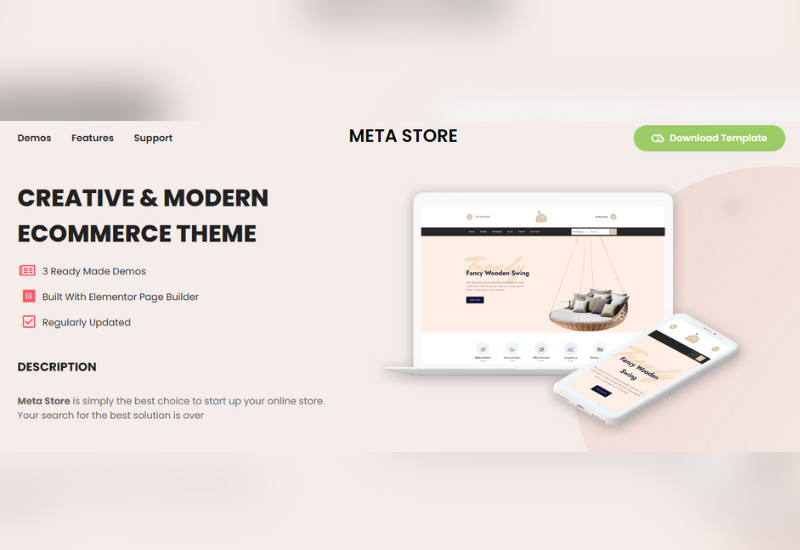 Meta Store is a sensitive and completely customizable ecommerce template with a beautiful design. It could be used for a variety of e-commerce online stores, including Fashion, Clothing, Electronics, Furniture, Restaurants, and nearly every other form of company.

The Elementor plugin is fully supported by the theme. It's completely responsive, translation-ready, SEO-friendly, and WooCommerce compatible. It has a strong and user-friendly customizer panel that helps in the creation of your website.

Checkout the theme : Here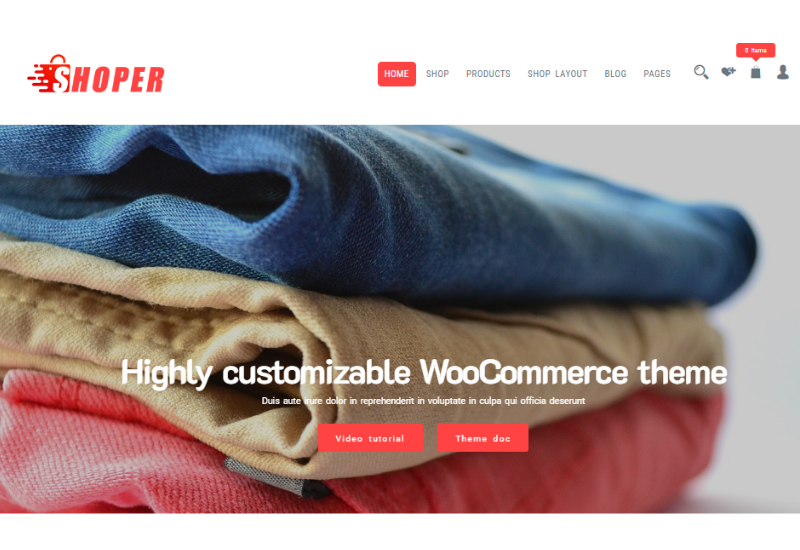 Shopper-store is a unique and modern theme for online stores with a lovely and elegant design. Your shop will have a clean and attractive appearance, with the items shown in a classy way. Shopper-store is the best choice if you're looking for fresh, free WordPress themes that display your goods beautifully and boost your website in every aspect.

WooCommerce and other valuable eCommerce plugins were properly maintained. With clean, SEO-friendly coding. The theme gives you a lot of customization choices so you can make improvements to your website easily and see the changes live.

Checkout the theme : Here

A fast-loading WordPress theme will assist you in designing a fast-loading website that delights your guests while also growing your ranking potential. You'll set yourself up for success if you start with a clean codebase and just use the elements you need. We hope you find this guide useful and that you were able to add some of the tips to your WordPress site.
Frequently Asked Questions
1. What is WordPress hosting? 
WordPress hosting is a form of web hosting that is specifically designed for WordPress websites. If you choose a dedicated or VPS server, most hosting environments have more general configurations. This configuration will not be configured for your specific website.

Since WordPress is such a lightweight platform, WordPress hosting allows you to get the most out of it.
2. What are the benefits of WordPress hosting?
If you use WordPress, WordPress hosting can be extremely beneficial to your website. We'll go into a few of the most important advantages below:


• Improved performance since every part of the server environment has been designed for WordPress.
• Better security since the server is configured for WordPress's special security configuration, rather than only running basic security protocols.
• The servers in most WordPress hosting environments are operated by dedicated teams of WordPress experts, ensuring that they are always up to date.
• With a dedicated team of WordPress experts by your side, you'll have a team that knows everything there is to know about your platform and server, making customer support a breeze.
3. What is the importance of good hosting?
A good hosting provides you with better security, regular website backups, technical support, better traffic, and conversions on your website. Nevertheless, you must also focus on how to choose the best hosting company. Some of the best WordPress Hosting is WP Engine and Managed hosting.