In our everyday life, all of us come across numerous troubles, some issues we control on our own however to address a few, we want some kind of help or guidance within the form of assistance.the same goes actually for our professional lives. when we encounter any issue related to products- software programs, hardware, or services that immediately affect our business or working, we expect prompt help and assistance from the service company.For the service company, "support" is its organizational backbone as it's far from the system which helps it gain customers' belief and appreciation with the aid of assisting them out rapidly in hard & urgent conditions.Most companies offer a couple of modes of support for customer difficulty resolution. Ideastack gives three prompt support structures –live chat, cellphone, and support ticket.
Follow Steps 1-2 if you want to login to the client areaFollow Steps 1-8 if you want to create a support ticketStep 1:
Visit your client area By going to https://ideastack.com/ or by using this URL: https://ideastack.com/order/clientarea.php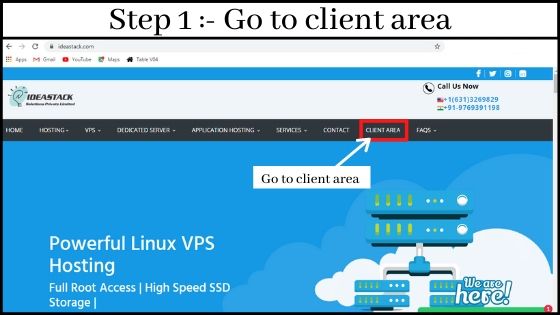 Step 2:
Log in with your registered email & password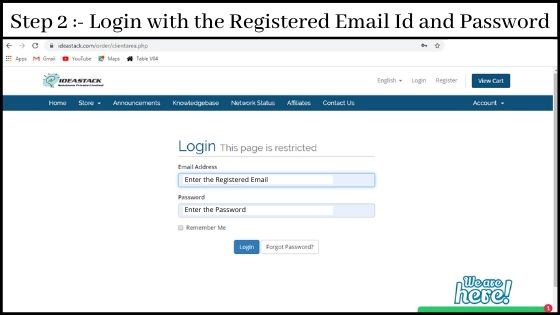 Step 3:
Click on an open ticket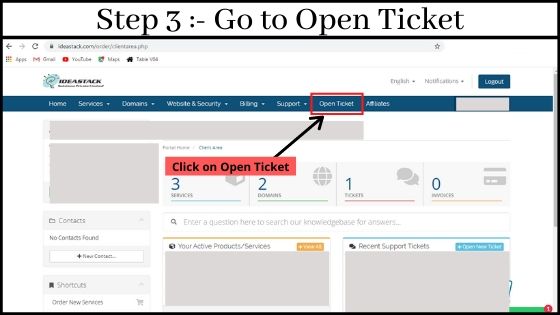 Step 4:
Select the type of department you want to get help from, kindly select the relevant ticket type this will help us to assign a relevant support member.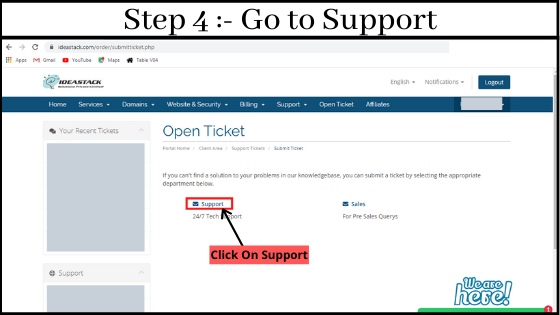 Step 5:
Fill the relevant information related to your problem & Select the Related product you want to send the support ticket for select the priority settings too (High level=2 hrs, Middle level=2 to 4 hrs, Low level=4 to 6 hrs)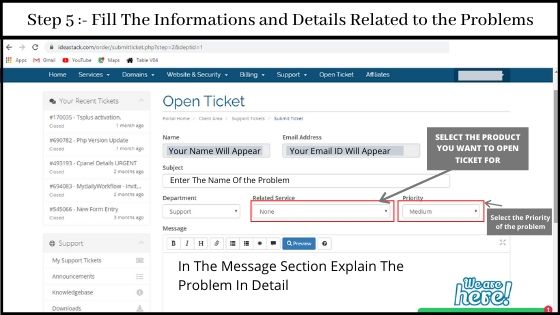 Step 6:
If possible attach a screenshot of your issue as well this will help our support team understand your issue more clearly and get a resolution on the same.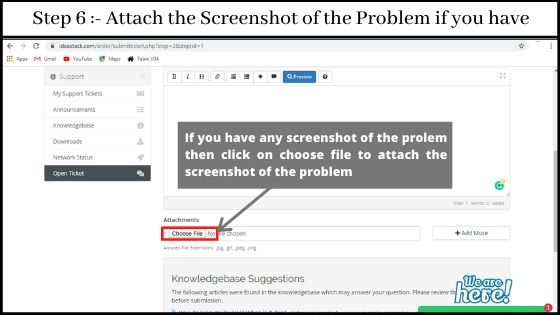 Step 7:
Submit the ticket
– Once you have filled in all the details to raise the ticket, do recheck the details and click the tab-Submit Ticket.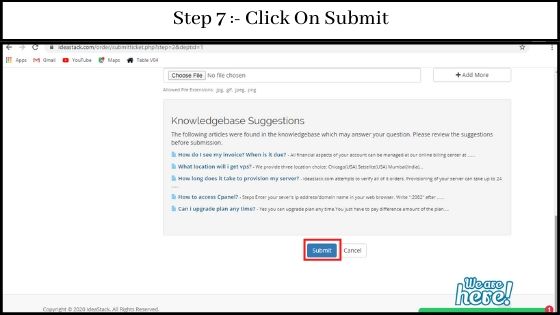 Step 8: Support Ticket is generated
– After you click Submit Ticket, a new support ticket is generated which automatically moves to the relevant department and admins start looking into it to resolve the issue ASAP.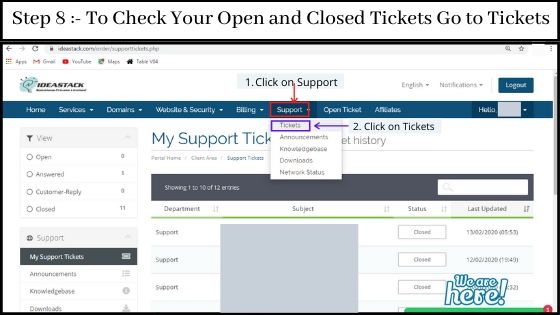 To know more visit
Ideastack
.