19 things you didn't know about WordPress Hosting
What is WordPress hosting?
WordPress hosting is a form of web hosting that is specifically designed for WordPress websites. If you choose a dedicated or VPS server, most hosting environments have more generic configurations. This configuration will not be configured for your specific website.
Since WordPress is such a lightweight platform, WordPress hosting allows you to get the most out of it.
WordPress was founded by a 19 year old student
Despite its wide popularity, few people are aware of WordPress's origins. As a result, you may be surprised to learn about one of the company's founders' backgrounds.
Matt Mullenweg, who co-founded WordPress in 2003 with British web developer Mike Little, was an aspiring developer at the time. In fact, he was far from it as a 19-year-old college freshman majoring in Political Science.
Mullenweg was a student at the University of Houston, but he never ended his degree because he decided to work for CNET Networks. Nonetheless, things seemed to be working out for him!
Mullenweg continues to play an active role within Automattic and The WordPress Foundation, the companies that operate and manage WordPress, in addition to other roles and serving as a keynote speaker at numerous conferences and events.
WordPress is not owned by any company
Matt Mullenweg, the co-founder of WordPress, founded the WordPress Foundation to protect open source freedoms. The 'WordPress' trademark is owned by this non-profit organization, which also protects the open source software's freedoms.
WordPress doesn't have a CEO
WordPress does not have a CEO because it is an open source project that is not owned by any company. Volunteer developers from all over the world carry out the project.
A thorough decision-making process is in place that allows everyone can submit bug reports, patches, feature ideas, and so on.
WordPress team is surprisingly small
With a resume like that, you'd think the business hires 10,000+ employees. Guess again, since Automattic maintains a very small team.
Automattic current employs has just only 1,192 employees. When you equate that to Facebook's 44,942 employees and Google's 118,899 employees, it's clear that the WordPress team is a close-knit group.
WordPress is older than Twitter and Facebook
On May 27, 2003, the first version of WordPress was released. WordPress is thus older than Facebook and Twitter.
WordPress is used by Governments all over the World
WordPress is used to power thousands of government websites all over the world. The list contains hundreds of pages from the US federal and State governments, as well as districts, small towns, and high schools.
WordPress.com is not the same as WordPress.org
WordPress is an open source platform that allows you to create websites. To install WordPress, you'll need WordPress hosting. WordPress.com, on the other hand, is run by Automattic which is a blog hosting service.
Thousands of universities, colleges, and schools around the world use WordPress. Students and academics can review, change, learn, and contribute to the creation of WordPress core, plugins, and themes thanks to the open source license.
WordPress plugins were not always available
There are now over 50,000 free and paid WordPress plugins available, and it's unusual to come across a site that doesn't use at least one. As a consequence, you might be shocked to hear that plugins have not always been a part of WordPress.
It took almost a year for them to make their appearance. They arrived with the release of Mingus, the second edition of WordPress, on May 22nd, 2004, just five days shy of the software's first birthday.
WordPress is not just for blogging
WordPress started out as a blogging site, but developers soon realized there was a lot more you could do about it. WordPress now controls everything from e-commerce sites to online forums and courses.
WordPress can be used to build a simple website for a small local business or a large online store with thousands of products. Of course, it's always there for blogging.
WordPress is great for Freelancers
You can freelance as a WordPress specialist in addition to working for an agency or a corporation. There are a plethora of choices available, whether you want to provide simple services like site setup and theme customization or go all-in with completely personalized sites that provide all forms of back-end programming.
Bloggers, marketing consultants, SEO consultants, and anyone else who deals with WP hosted sites can find WordPress skills extremely useful.
WordPress sites are easy to manage
WordPress sites are simple to maintain, both from a maintenance viewpoint and from the perspective of the customer managing the site's content. Since WordPress has been around for so long, it has a huge online community and extensive documentation. Almost every question or problem you're having has most likely already been encountered by someone else.
In addition to the community's free assistance, there is also paid support from a number of developers, so if you run into a problem you can't solve on your own, you can still recruit someone to assist you.
If you keep up with WordPress news, you'll know that Gutenberg is one of the most important changes the site has ever seen. The Gutenberg update added new editing and publishing tools to WordPress, offering users more design options.
But what is the origin of the word Gutenberg? The WordPress team has come up with a clever name for their publishing method, naming it after Johannes Gutenberg, the inventor of the printing press.
Gutenberg was a multi-talented man he was a goldsmith, inventor, printer, and publisher in the 15th century. This honors a significant figure in the history of publishing while also reflecting the multifaceted existence of the Gutenberg editor.
WordPress was not its original name
Matt Mullenweg and Mike Little developed WordPress as we know it today as an offshoot of b2.
If you're curious where the name WordPress came from, Matt Mullenweg's friend Christine Selleck Tremoulet came up with it. She came up with the name and told Mullenweg and Mike Little about it. It was well-received, and history was made!
WordPress is the most popular CMS in the World
More websites powers by WordPress than any other Content Management System in the world. WordPress is responsible for 4.5% internet.
WordPress is used by between 50 and 60% of websites that use CMS WordPress. Every second of every day, 17 blog posts are published on WordPress sites.
WordPress is a fully free and open source website. You'll never have to pay a dime for WordPress, and you'll have full control over the site's code. Without buying additional licenses, you can use WordPress for any kind of site and as many sites as you want. There are also tens of thousands of best free WordPress themes and plugins available that you can use and customize to your heart's content.
WordPress Generates Billions in Revenue Every Year
WordPress based products, services, and solutions are sell by hundreds of companies and thousands of professionals all over the world. WordPress provides thousands of developers, designers, and entrepreneurs with excellent opportunities to create their businesses on the website.
WordPress is translated into different languages
WordPress has been entirely translated into 68 languages, with dozens more being partly translated. Many popular WordPress plugins and themes come in a different language. With the support of plugins like WPML and Polylang, it can also be used as a multi-lingual platform.
When it comes to the names given to WordPress updates, the WordPress developers are jazz music fans who express their appreciation by naming each version of the software after their favorite jazz musicians.
This practice started in 2004 when the first edition of WordPress was given the codename "Davis" in honor of Miles Davis, the legendary musician, and composer. Since then the jazz musicians have received the honor of Duke Ellington, John Coltrane, and George Gershwin. Keep your eyes open for the next artist to earn a title!
We hope you learned some important and interesting facts about WordPress. So, if you run into a problem that you can't solve on your own, you can always hire someone to assist you.
Frequently Asked Questions
What are the benefits of WordPress hosting?
Who would benefit from using WordPress hosting?
If you currently run a mid-to-high-traffic WordPress site and are having performance problems, then you could definitely help with WordPress-specific hosting.
Most high-traffic WordPress sites would see an overall increase in efficiency and loading times since switching to WordPress hosting.
How does WordPress hosting differ from other forms of hosting?
WordPress hosting, particularly managed WordPress hosting, is specifically designed to provide the best possible hosting environment for WordPress websites. Its setup and software configurations set it apart from other hosting environments.
Can I use WordPress hosting without a WordPress site?
Only WordPress site owners may use best managed WordPress hosting, while shared WordPress hosting is more variable depending on your host. The majority of WordPress shared hosting environments are essentially shared hosting with WordPress add-ons. As a result, you could be using a shared hosting service that also hosts other WordPress sites.
Summary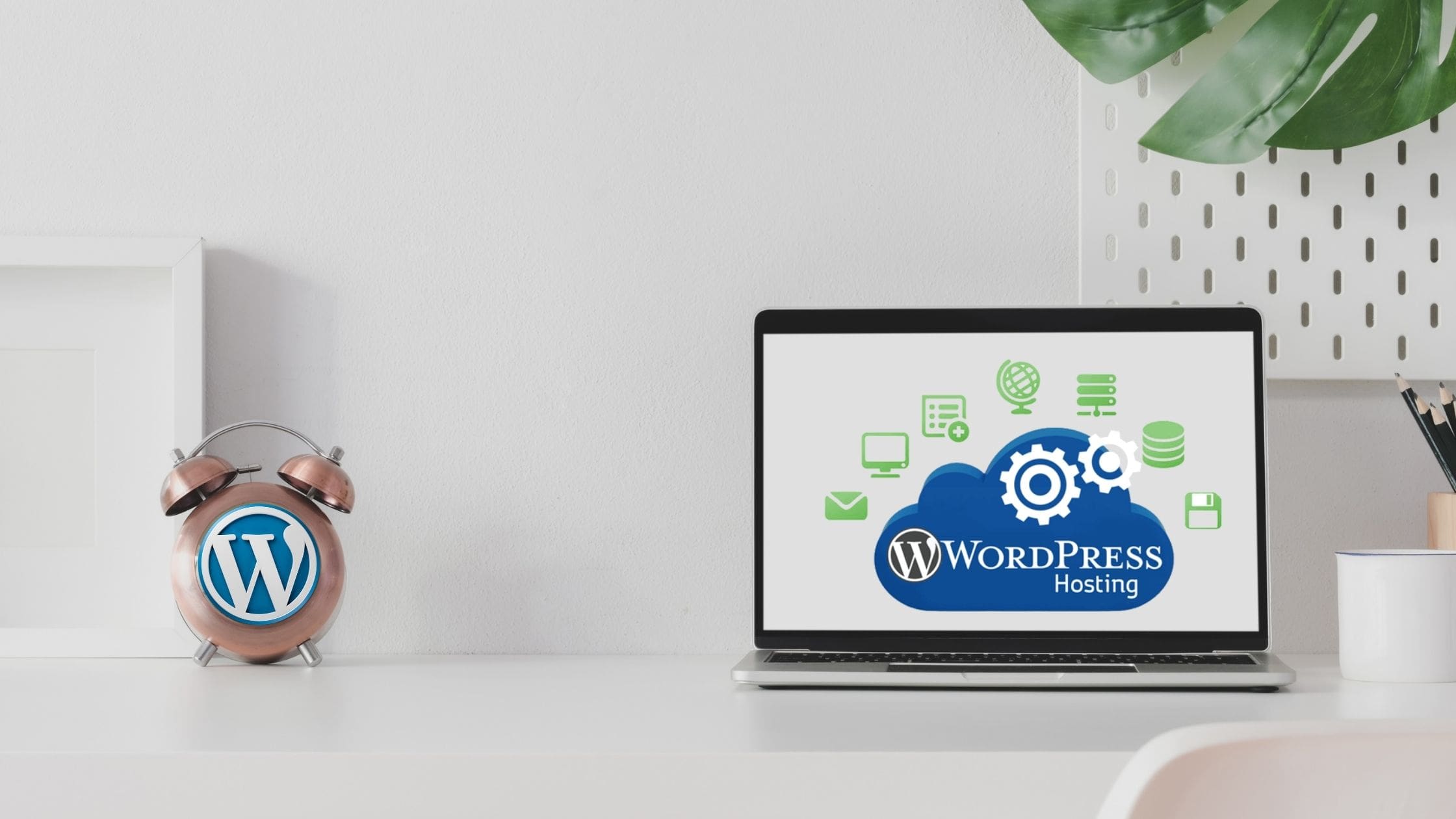 Article Name
19 Things You Didn't Know About WordPress Hosting
Description
WordPress hosting is a form of web hosting that is specifically designed for WordPress websites. If you choose a dedicated or VPS server, most hosting environments have more generic configurations. This configuration will not be configured for your specific website.
Author
Publisher Name
Publisher Logo