Cheap Dedicated Server Hosting In India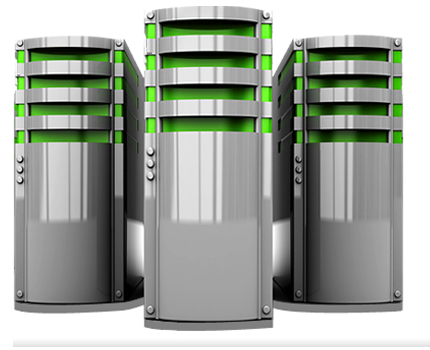 Checkout Ideastack's high-performance bare metal dedicated server hosting service in India for enormous control over your server for extreme computing power required to control high traffic and tremendous data transmission with the help of Intel Xeon processors.
We provide an ultra secured & single-tenant dedicated server customized according to your business needs with customized OS control ( Windows & Linux) for maximum control at the cheapest cost in India.
We are known for providing the best managed & un-managed dedicated servers hosting service with our tier 3 Data-center across India.
Why Choose
Dedicated Server?
Full Root Access
With a dedicated server, you get full root access with maximum flexibility while setting up & configuring your own web server. You get complete control over your server
Enhanced Security
Security is an important factor when it comes to online business cannot be overstated, especially If you are running an e-commerce business. A dedicated hosting service will allow you to offer the best security for your application
Website Traffic Load
The traffic coming to your website every day can have a direct impact on your website functionality. If your site receives at least one thousand unique visitors on a daily basis, then you should consider a dedicated server. A dedicated server energize your website to hold the load consistently.
Page Load Time
as page load time plays an important role if you are running an e-commerce business even a second delay can cause loss to your business. To avoid such a situation you should always keep your site on a dedicated server to handle sudden traffic hike for security reasons.
Custom Programming Options
You also need a dedicated server hosting to meet the requirements of custom programming. This includes running cron jobs, shell scripts, and any custom software. With a dedicated server, you can choose what software you want, which hardware specifications to use.
If you're looking for a customized server ideastack will help to get your own custom build server

Control Panel
Get user-friendly Cpanel with Ideastack. Its new version also includes DNS clustering system that provides for more robust and hassle-free server performance.

Unlimited OS Reinstall
We install the standard operating system or any custom ISO that you have as per your needs in your dedicated servers.

Proactive Management
With proactive management, we have an agent running on your server which updates at regular intervals in our monitoring dashboard. Our tech team resolves the issues asap as soon as it is reflected on the dashboard to avoid more issues.

Fully Managed Support
Enjoy your dedicated server benefits without worrying about any issues. We offer 24×7x365 days support & assistance to resolve your problems and solve your smallest queries asap on a priority basis every time you need us. You can check out our add-ons plan to get more support regarding the dedicated servers.

Technical Support
Our tech support team will take care of your dedicated servers all the time. Usually, our support teams are called a "savior of their business" from more than 2100+ customers.

Security And Hardening
After deploying your dedicated server we optimize the security of your server with complicated passwords, IP security, firewall setup & other important security policies to protect your server from hackers.

Backup
Our systems can be set up for scheduled auto backup at specific intervals of time. You can choose a schedule that fits your business data backup needs.

High End Technical Specifications
Our managed dedicated servers are powered by Intel Xeon Hyper-Threaded processors, ECC RAM & enterprise SSD drives which can boost your performance by 20 times.

Affordable
Server optimization can help deliver this level of performance through the consolidation of resources and the reduction of excess expenditures.
What is a
Dedicated Server?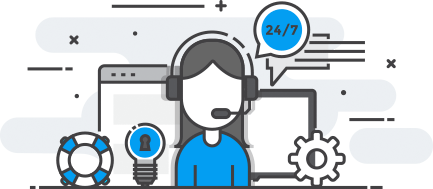 Dedicated server are a type of hosting in which the client rent an entire server and does not share with anyone else. In the web hosting business, a dedicated server leases the server to the client and also make use of a computer that includes a web server, related software, and connection to the internet, housed in the Web hosting company's premises. Dedicated server is usually needed for a web site that may develop a considerable amount of traffic.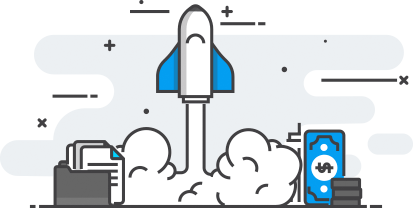 Points to be considered while
choosing dedicated server
Scalability of your application:

your application scalability plays a vital role while selecting a dedicated server you should check whether your application/software is scalable enough for an upgrade in the server.

Traffic VS server performance:

Your server performance should be able to handle the enormous amount of traffic coming on your website.

Quality of hardware:

The hardware should contain redundant power supply.

Quality of support:

The hosting providers should offer 24×7×365 on-site support for the issues.

Quality of data center:

Data center matters the most, as you should know where exactly the servers are located and how can we access the facilities provided by that data center. Various facilities such as power backup, hardware repair, replacement policies, support & security of the servers, are the most important factor to be considered as dedicated server needs 24 hours technical support and monitoring.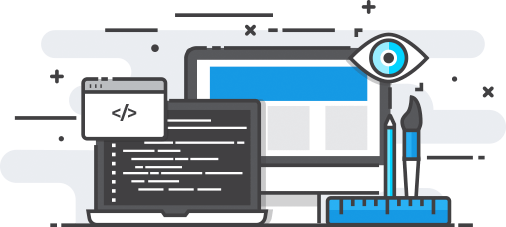 Security is a top priority:

If you're running an online business, security should be the first priority. With other web hosting services that have shared space like shared hosting, you take the risk of security leak and DDOS attacks. A dedicated server offers optimal security for your websites and any stored user information.

You expect consistently high levels of traffic:

The amount of traffic diverting to your website is an important factor. If you expect high levels of traffic, a dedicated server will allow your site to handle traffic spikes at most crucial times.
Extra Features we are Providing
Dedicated
Server Management
Ideastack provides both managed & unmanaged dedicated server hosting service in India at low cost, all our current dedicated server hosting plans are unmanaged. This unmanaged Linux /windows dedicated hosting service is suggested for customers who have experience of managing a dedicated server. we do provide limited support with unmanaged dedicated server plans. If you require additional managed service you can check out the ad-dons we provide (here).
Support Included In Unmanaged Dedicated Server 
If you require experts to handle & manage your dedicated server then you should choose our server management add-on services (check here for the plan). We provide dedicated support to manage your dedicated server & provide best-dedicated server hosting at the cheapest price in India. You can check our managed dedicated hosting plans (here).
Our managed Dedicated Support Includes
Know More
About Ideastack