The Coronavirus pandemic originated in China and has infected nearly 140,000 + people. The overall impact of this Coronavirus disease has left organizations in all parts of the world counting the costs. The virus has affected industries like aviation, tourism, textiles, automotive, electronics, medicine, chemicals.
In today's world working remotely has become commonplace. Employees have the flexibility and convenience to work from home, in a coffee shop, the library, and so on with the ease of plugging in and connecting from anywhere. Whether you're working regularly from home or can work remotely through bad weather conditions or sickness, your workers must be set up for success.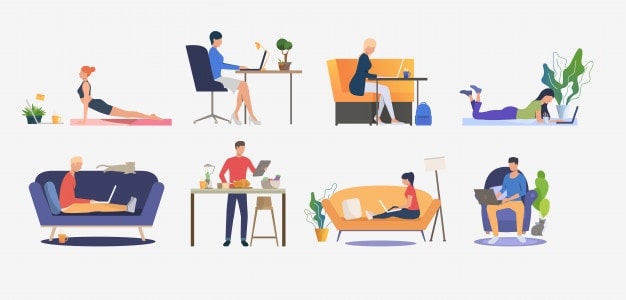 Companies in India such as Flipkart, Zerodha, WIPL and so on have already started to take this initiative forward. The challenge here is how to take this "work from home" concept forward for the rest of the companies. The key issue is the kind of planning required and the steps are to be taken to ensure successful execution.
It is important to understand, before going forward, that not every company can implement the concept of working remotely. Like, in the manufacturing company let's suggest fabrication, the machinery and equipment cannot be moved at home so this concept would not be possible for them. But it is possible for Business Consulting Firms, Professional Services, IT, etc.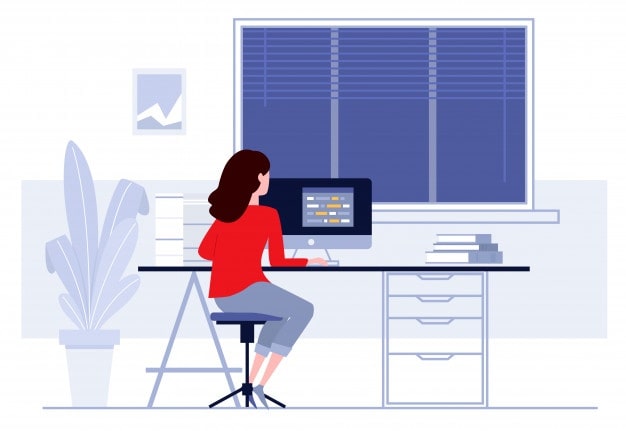 This is how we should implement best practice when creating a Work from Home Program:-
Examine the workspace: A home work-space should be checked to ensure that it is free from any risks including issues of fire and ventilation, slipping and falling risks and other regular risk factors. Ensure that important areas of work are identified which are key to the overall success of your organizations.


Having the proper technology: Computer, email, video conferencing, internal network access are all tools that employees need, whether they're operating from home or a public place.


Securing Data & Network Security: Remote employees should have a stable Wi-Fi network, and they should work with a reliable Virtual Private Network (VPN). to avoid unauthorized access from or to a private network. Any transmitted data is then encrypted to shield it from interception and manipulation.


Department wise segregate the work: For smooth coordination and proactive tracking, your team members should be your primary point of communication. Ensuring that coordination with the team leads to the set of departmental goals that identify particular key positions measurable for each individual in their team.


Executing communications programs: Remote workers can often feel isolated from the rest of the team so it is important to stay in touch with them via Skype, telephone, email, message, or video conference.


Supervise on Employees working remotely: If you find like your employees need to be continuously tracked, you can also integrate remote employee tracking tools such as Ideastack's Employee tracking Cloud Service. It is necessary to notify the team that these methods are being applied to ensure the effectiveness of the work and not to spy on it.


Testing the Program before launching it: Once the staff is done with the implementation and training, it is important that the software, applications, VPN, etc. can be tested several times to ensure that the operations work in the same manner as they operate at office premises. This reduces confidence in the team and the customers as well.


Trusting your employees: One of the most important policies of work from home is not included in the actual document. Employers need to believe their workers while they are not working on-site to get their tasks done. Often it can be difficult to trust them with the data, but if it is the need of the hour, then that can be done during this Corona outbreak to ensure business continuity.
How to Setup a perfect work from home for your company
To overcome this situation seamlessly Ideastack has launched its Employee Tracking Cloud Service to track employee's tasks who are working from home.
In this, you can track the following activities like:-
Website Tracking – You can view their web surfing history. The Software record all URLs visited in any web browser including social media, webmail, search history, and other websites.


E-mails Recording – Record Emails sent and received by employees on their work computers.


You can view multiple computers at the same time in your network – An employee's computer can be monitored by more than one supervisor at the same time from their workstations in real-time.


Record keystrokes – View keystrokes typed by users in real-time on your screen with our employee monitoring software.


Generate reports and schedule screen captures – Screenshots are recorded on all network computers and stored in a single centralized location on the main computer. You can view PC activity reports for all computers and you can also export reports to PDF for printing or sharing of the screenshot, and to Excel for analysis and reporting.


Protect against insider threats – Your employees could be putting your company at risk. So, this software keeps an eye out for insiders, employees or otherwise who are downloading massive amounts of data.
If you are planning to setup a remote environment in your office you should consider our work from home cloud software also if you have some queries you can talk with our hosting experts on our live chat.