Requires less resources and investment like DNS servers, mail servers etc. We will take care of all your hosting needs.Get supreme class of reseller hosting packages at a very competitive price as compared to other hosting plans.Possess better control over resources with our hosting package. Being a reseller, you can have better control over the purchased resources.You need not worry about the software, hardware or any other connectivity issues. Our experts will resolve it all.Enhance the opportunities to earn additional income.No worry about the server maintenance, as it is similar to having your own Dedicated Server.
Contact
Contact us and tell what you need.
Access
Log in to your machine.
Upload files
Connect to your Dropbox to sync files.
Install software
Set up all you need.
All done!
Simply and fast.
Our Rendering Server
Pricing Plans
Fastest Hardware
Extremely fast hardware to speed up your working.
Static IP
Each unit consists of its own static unit to maintain privacy and speed.
24/7 Customer Support
Out customer support is available to whenever you face a problem.
High Speed Internet Connection
We provide the user very high download and upload speed so the are able to complete their task efficiently.
Great prices and easy payment
Probably we are the best providers with the cheapest rates. We accept all types of money transfer including net banking, credit cards.
Uptime Protection
We assure you 99.9% uptime with our server. We have 24/7 running staff to assure your working.
Scalable Infrastructure
We have 100 rendering servers so highly scalable so whenever you need it will be available to you.
Install your own software
When you rent the server, you get access to install any application you wish to install on your device.
Preconfigured Server
You get windows and Linux software preinstalled. You also get access via RDP and manage application or download anything you want.
Render Manager integration
We provide you billing of your usage also upon hours basis so you need to only pay on hours basis which saves your much of the costing.
Data protection
We maintain your privacy and until you have render services with us all of your data is backed up at regular intervals.
Access from anywhere
You can have access to your device from anywhere at any time using Business class remote desktop solution.
What is
Rendering Server?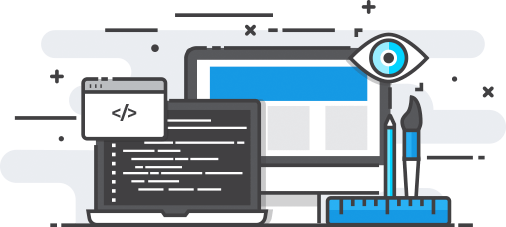 Rendering a server from Ideastack allows you to install your own software with assured data protection. You can access your device from anywhere with high speed internet connection. To maintain your privacy, Ideastack provides user the unique static IP. Moreover, you are assured with 99.9% uptime with 24/7 technical team support.