With cryptocurrencies growing trend in recent years, it is being adopted by a number of markets & service providers. You can now Buy VPS with Bitcoin & other cryptocurrencies from Ideastack easily!
Ideastack has a simple way to Buy VPS with Bitcoin & other Cryptocurrencies as well without dealing with the hassles and delays that come with traditional banking.
Our VPS hosting server is built on VMware ESXi hypervisors and is capable of hosting several virtual machines on top-of-the-line hardware.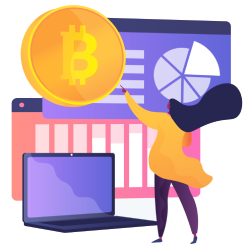 Bitcoin is a virtual and safe way to pay online. Bitcoin can be used to order VPS from Ideastack in over multiple locations.
The Bitcoin cryptocurrency uses advanced encryption techniques to ensure that buyers and transactions remain anonymous VPS; this payment is completely safe! BTC can be used to secure monthly billing payments.
Our VPS operating systems range from Linux to Windows, all of which can be set up quickly and easily. With 100% SSD storage, you'll have an awesome VPS efficiency experience with Ideastack's Bitcoin VPS.
All of our Bitcoin VPS plans include instant VPS setup, which means that once you've completed the configuration phase, your brand new VPS will be up and running in just a few minutes once pay.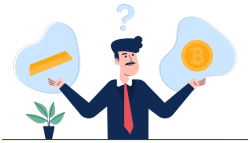 Bitcoin is a form of virtual currency that allows you to buy things without having to use your fiat currencies directly. Your Bitcoin wallet is used to make the payment directly and purchase VPS from Ideastack using cryptocurrency.
The terms and conditions page to buy Bitcoin VPS are the same as with any other VPS purchased using other payment methods.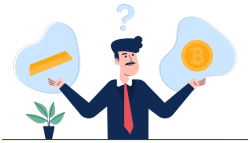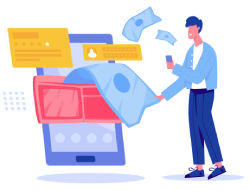 Crypto transactions offer benefits, such as low transaction fees and speedier processing.
Crypto transactions are useful for international transfers.
The potential for making payments with crypto has improved following technological advancements such as the Lightning Network.
Crypto transactions can be conducted by those who are unbanked as well.

Private, secure and anonymous
VPS Bitcoin payment can be made without disclosing any personal details. As a result, your transactions are not linked to your personal information. In reality, the anonymous Bitcoin address that is created for each transaction is different.

Decentralized and independent
One of its most appealing features Bitcoin is decentralized, unregulated, and independent. Third parties do not have the ability to prevent user transactions or freeze Bitcoin accounts. You have more flexibility with Bitcoin than you do with national currencies.

Fast transactions
A simple mouse click is all it takes to complete a Bitcoin transaction. With Bitcoins, you can send money quickly and easily. The Bitcoin transaction process is similar to sending an e-mail. The transaction is always completed easily, regardless of distance.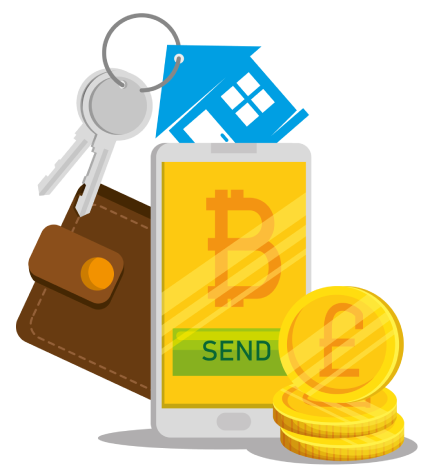 All of our VPS server packages provide several features that are all customized to increase uptime, customer satisfaction, and server management

Flexible software options
We give you full root or administrative access to your VPS, giving you complete control over your environment and allowing you to install applications or host websites.

Many of our VPS plans provide unlimited bandwidth. There will be no additional fees or server downtime as a result of exceeding a bandwidth limit.


On our VPS servers, we ensure fast and reliable performance by using first-class powerful hardware and RAID10 technology.

Our trustable enterprise network structure and large traffic bandwidth offered within the world-class data centers ensure 99.99 % uptime.


All VPS services are guaranteed to be up and running within 15 minutes. Your email address will be used to send the activation information.

MonoVM VPS services are powered by the VMware ESXi hypervisor, which is both stable and strong. We provide your virtual machine with dedicated resources and reliable performance.


Light-Speed internal network
The internal network in our data centers is built on fiber optic connections, which have near zero latency.

Multiple crypto payments like buy VPS with USDT, DASH, BITCOIN, and LITE XRP enables user to purchase VPS and other hosting services easily.


By default, cPanel and DirectAdmin are used to handle all of our Linux hosting servers. This is the most common and well-supported Linux server control panel in the industry.
At Ideastack, we make sure that your website gets preferential treatment, allowing you to take advantage of all VPS has to offer, including more storage space, more RAM, more CPU power, easier operating system upgrades, full access, and more. We also make it very affordable and easy to purchase using bitcoins and other simple payment methods.
Buy Bitcoin VPS in a minute!
Get a call back from our expert!