BACKUP AS  A SERVICE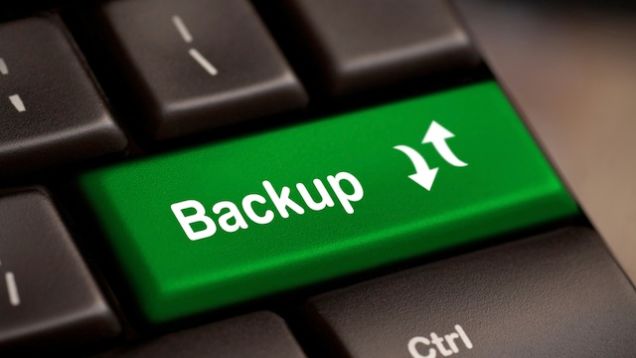 Backing up and recovering data is a necessary procedure in all organisations but often considered costly, bulky and difficult to manage. Most backup problems happen overnight, when you don't have people watching them, meaning the backup window impacts production time and puts the business at huge risk of data loss. The biggest cost and challenge in backup are people and and their skills.
Ideastack will help you understand your data first and foremost. Once we have achieved this, then should we look at a backup service that meets those needs. Ideastack  can then meet your needs with Backup as a Service, which has been designed on simple principles:
All our customers are different so one size doesn't fit all
Our aim is to free up your IT team and ensure backups do not impact production time
Ideastack is responsible for backup success (with a contracted SLA)
Ideastack is contractually responsible for recovery of your data
You pay for what you use, monthly
Backup & Recovery features
Backup and recovery of selected files, folders, or a complete system.
Backup of Windows servers/desktops/laptops, Linux servers and desktops, and Mac OS X desktops/laptops.
Application-aware backup of Microsoft SQL Server, Exchange, SharePoint, Active Directory, and Windows system state.
Back up Office 365 mailbox data locally and to third-party cloud storage to ensure data ownership and simplified recovery of mailboxes and mailbox objects.
Granular recovery of Microsoft Exchange, SQL Server, and SharePoint data.
Backup of mobile devices running iOS and Android with cross-platform cloud recovery.
Disk-to-disk-to-cloud backup staging support.
Customer self-service backup monitor to control backups.
Customer centralized views of activities and alerts.
Simplified P2V and V2V migration, on-premises or into the cloud.
Service Provider Features
Easy-to-use management console with centralized backup status and history display for all end-user customers.
New service package planning and pre-configured service packages for Windows Azure Pack and Microsoft Azure Stack.
Remote agent update from the cloud management console and optional automatic updates.
White label service and high levels of customization branding to maintain your image.
True multi-tenant service to simply management and reporting across your entire customer base.
Multiple partner tiers to support any relationship structure.
Multiple IT tiers to fit varied customer needs.
Custom service offerings based on the types of protected machines.
Support for cloud automation with integration into many popular management platforms.
Security keeps your data secure, safe, and provides peace of mind
2048-bit SSL management channel encryption.
AES-256 data encryption in transit and at rest.
Tier-IV designed, SSAE 16 certified Acronis Data Centers.
Partnerships with PCI-DSS and ISO certified data center facilities.
24×7 priority support for service providers.