What is Unlimited Bandwidth VPS Hosting?
Ideastack's VPS with Unlimited Bandwidth enables you to use unlimited Bandwidth for your desired applications & work without worrying about bandwidth. VPS stands for the term Virtual private servers. In an easy sentence, we can say that a type of computer which is powerful enough to keep and store all the files and data that are present on your website.
It is like a virtual environment with unlimited bandwidth. VPS uses a technology that makes one powerful server capable enough to store and perform like different servers. This virtual server is all yours reserved for you, no need to share your RAM, CPU, or any data with any users.
Unlimited VPS
Hosting Plans & Pricing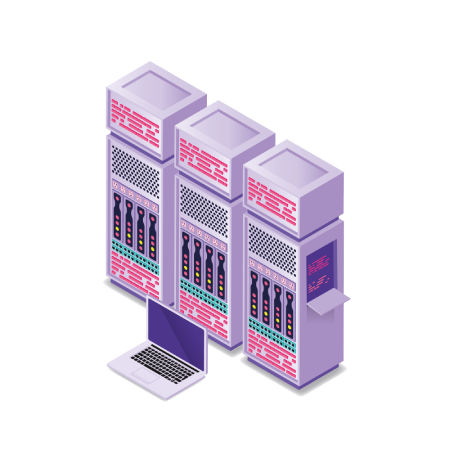 Why do you need Unlimited VPS Hosting?
Unlimited VPS hosting has various reasons for anyone to get it. The first and most amazing thing about unlimited VPS is the speed. It makes the load in a fraction of seconds even if the traffic at that particular time is high.
It is very important as no one likes to wait. If you are planning to start forex trading, unlimited VPS is the best suitable server for this and the best thing is the security which this will provide.
But as time passes, you need many other resources that can not be fulfilled, so to get all the benefits, you need to have VPS hosting with unlimited Bandwidth.
Check out our VPS With Unlimited Bandwidth Plans
Getting a VPS connected with a top speed is very helpful for your website. As if you have low speed, it will take time before loading, but if you have the Unlimited Bandwidth VPS, it will take very little time before loading.
Bandwidth is nothing but the amount of data that your receiver is getting from the servers
What are the benefits of Unlimited bandwidth VPS?
There are many benefits of choosing Unlimited Bandwidth VPS plans. But before choosing, make sure to check the average number of visitors coming to your page, if your traffic is enough for the unlimited bandwidth.

Flexibility
Getting an unlimited bandwidth VPS provides a lot of flexibility, as you do not need to take the stress about any extra charges which can be charged monthly for over-usage. You are free to use as much as you want.

Performance
Unlimited Bandwidth VPS provides amazing performance with the best speed. It is so powerful that it can make your websites load very fast no matter if the traffic is low or high at that particular time.

Customer support
VPS from ideastack has the best customer service available. They have got a highly skilled and professional team which are available 24/7 . If you have any doubts or are facing a problem, then you can directly connect with them at any time of the day.
If you're looking for a customized server ideastack will help to get your own custom build server
What factors to consider when selecting
Unlimited Bandwidth VPS?
There are many factors to check before getting an Unlimited Bandwidth VPS. One of the major things one should check before getting them is to see whether you need it, if your website has enough data and traffic for which you need Limited plans you can go with normal vps plan.
We can write about if you don't have idea about bandwidth with our hosting export team.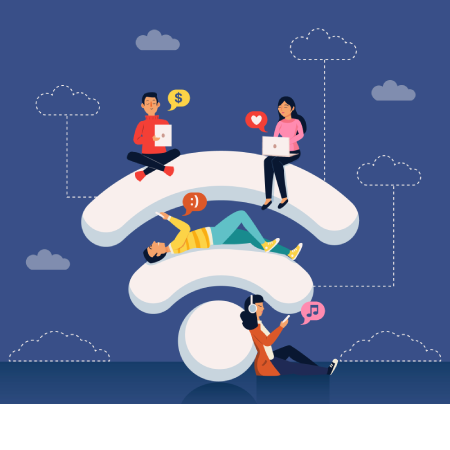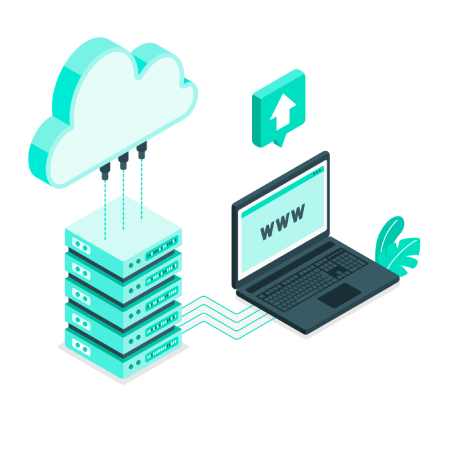 Which types of websites require
Unlimited VPS Hosting?
VPS can be used to host any kind of website & Softwares Also you want to use ,
Unlimited Bandwidth VPS hosting can be used any time and to host any softwares , websites and applications which the user wants to. It provides the user top-level of securities, unlimited resources, and protection from all types of viruses.
Fully Managed VPS Hosting With
Unlimited Bandwidth
Fully Managed VPS means everything is completely managed and taken care of by the provider, which means the user needs to do nothing, take care or stress about any technical issues or anything happening or any details of the behind.
The main reason why most of them take the fully managed Unlimited VPS hosting is that they are not much aware of this thing; lack of knowledge and skills stop them from opting for this.
Features of the unlimited VPS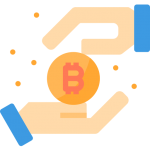 Affordable
Unlimited Bandwidth VPS Hosting Plans as compared to others if you choose monthly payments and over usage, you need to pay a huge amount.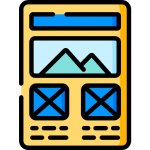 Usability
Easy Control Panels & Secured Unlimited VPS Servers than any types of other hosting platforms. The controls are user friendly, and the person with little knowledge about hosting can handle them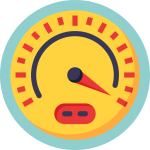 Speed
Maximum Speed For High Performance, make the loading speed very fast, which positively impacts the business.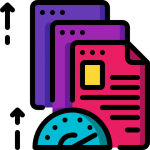 Uptime
99% Uptime on Unlimited Bandwidth VPS Server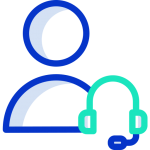 Support
24×7 Professional Support Team, which is always there and easily can be connected. They help you in getting any questions and queries solved.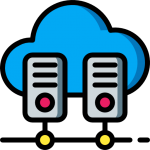 unlimited VPS hosting
Robust Hardware For VPS, which are the best and most used by everyone for unlimited VPS hosting
DDoS
DDoS Attack Protection protects and provides the best web security from any viruses. This helps to stop any attacks even before the breach.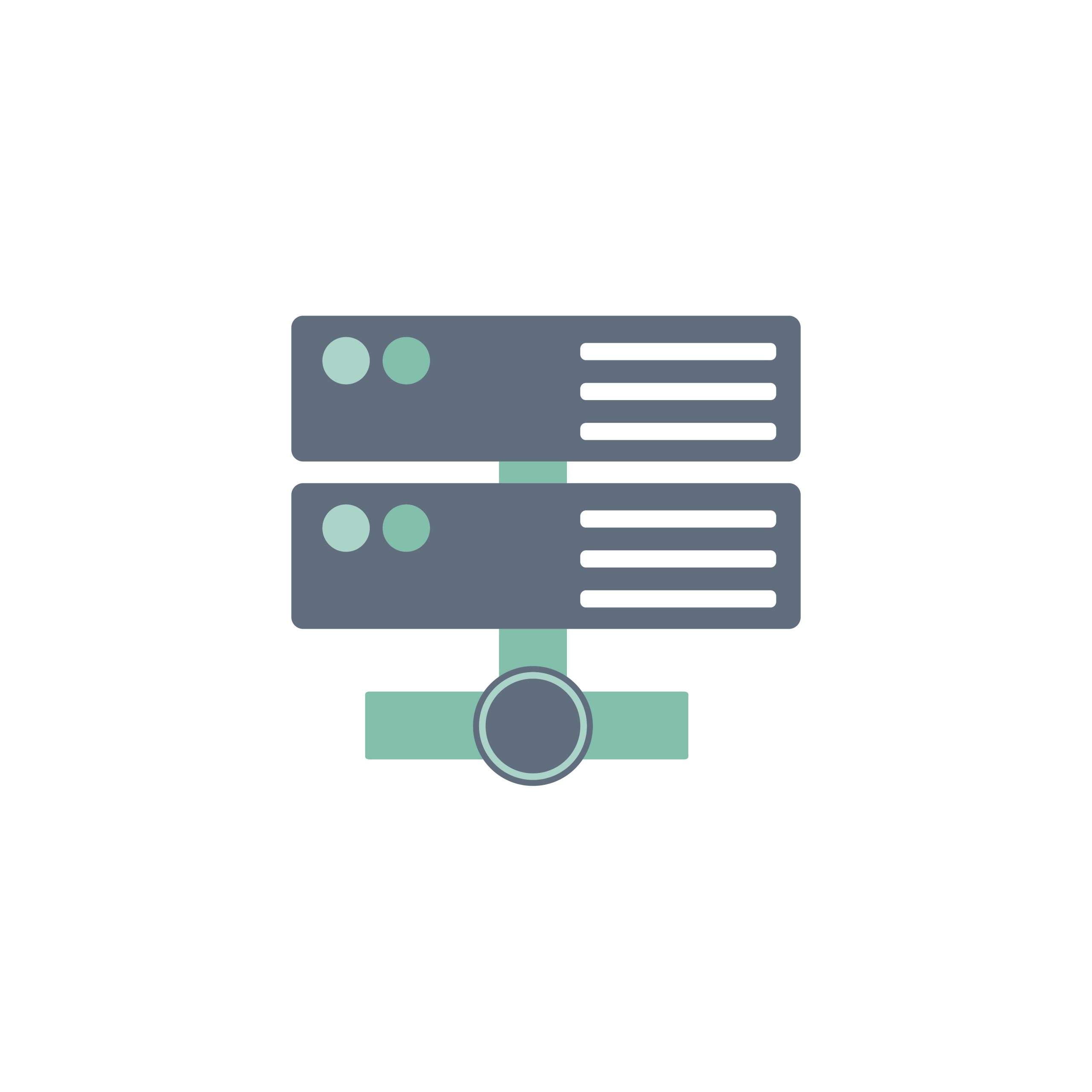 Unlimited Bandwidth VPS is the best for small and new businesses. It helps you explore without fearing overuse, but before getting this, make sure the need for this is really important.
Need a customized Plan?
get a call back from our hosting expert!
Know More
About Ideastack