A virtual private server (VPS) running on top of a physical dedicated server is a KVM VPS. The KVM VPS From Ideastack is Powered With SSD and has its own set of resources that are not shared with other users on the actual device, resulting in incredible dependability and performance for the money.
The virtual private server has replaced traditional hosting technology. KVM VPS hosting benefits from updated technologies as well. Websites, game servers, Forex, and media can all be hosted on the same server nowadays. However, the server's size has an impact on the number of resources available.
As a result, in the virtual private server world, resources differ. Surprisingly, the performance of each resource has no bearing on the other. You are less concerned about dangerous scenarios or exposure to nearby servers than you are with shared hosting.
What is KVM VPS Server Technology?
There are numerous types of VPS virtualization available, each of which performs differently depending on your website's specifications. As a result, before deciding on a specialty, consider your website's requirements. Furthermore, each virtualization has distinct characteristics, as well as different advantages and disadvantages. KVM VPS is often a good fit for practically any website's needs. What is KVM VPS server technology, in case you're not sure?
A Kernel-based virtual machine is known as a KVM VPS. This virtual machine runs on a kernel that is dependent on Linux. KVM, on the other hand, connects this kernel to the root node, allowing you to run a different operating system on your server. In a VPS, KVM operates as a hypervisor, allowing many servers to be a host. The Linux kernel, on which the KVM is built, then makes it enables it to function as a second-level hypervisor. In addition, KVM allows resources to each user based on the number of users a server requires to run well. As a result, you can anticipate a fair distribution of shared resources. A kernel virtual machine, in a nutshell, allows you to use your Linux hypervisor. It also allows users to switch between Windows and Linux-based VPS on the same machine, which is a big plus for hosting providers.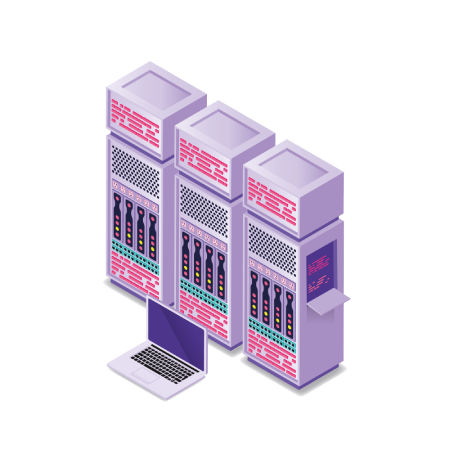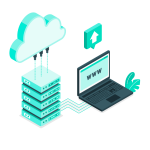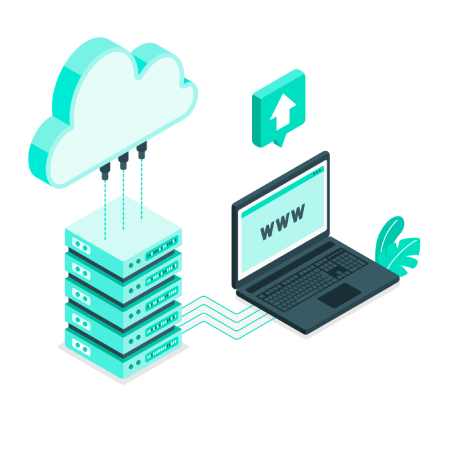 What are the benefits of Linux KVM VPS hosting?
KVM functions as a bare-metal hypervisor, allowing direct access to the kernel and hence providing higher performance than other technologies with comparable resources. Due to direct access to resources, VMs may be resized fast and with minimal downtime.
What is the difference between a KVM VPS and a Dedicated server?
A dedicated server, as the name implies, is used on its own to host your data. It's really costly, and you should be in charge of technical management and upkeep.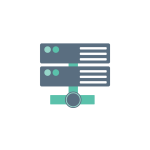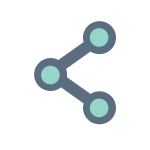 What is the difference between a KVM VPS server and a Shared server?
In the event of a rise in website traffic, neighboring hostings have a negative impact on the performance of a shared server. They all have the same IP address, which makes them all responsible for each other's actions. Ideastack allocates resources perfectly on a cheap KVP VPS server, and you obtain an individual IP.
What is the difference between KVM and OpenVZ?
A KVM VPS is similar to a dedicated server within an actual dedicated server. OpenVZ is a container-based virtualization system that shares resources with all other clients on the host node. You should decide what is best for you based on your requirements. If you're having trouble deciding, ask a member of our sales team for assistance. We'll be happy to lead you in the right way.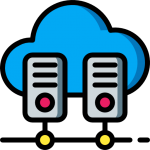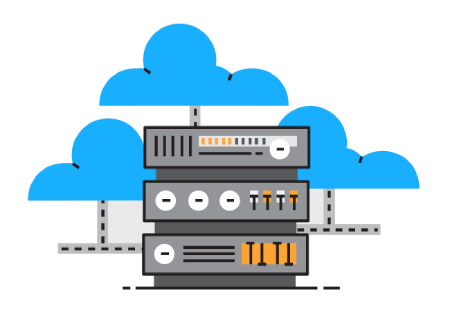 Why do you need a KVM Virtual Private Server?
If your shared hosting is slow loading speed your website, it's time to change to a more powerful hosting platform. First and foremost, each VPS hosting user has access to dedicated server resources. That is, even if a server runs out of resources, you will still have access to your own. You don't have to be concerned about your resources decreasing. Each server runs on its own operating system without interruption to the use of a hypervisor. This hypervisor divides the hardware into smaller pieces, allocating storage space to each server as needed.
Virtualization is a need for all VPS platforms. A software utility is used to split a server using the virtualization technique. The Kernel-based virtual machine is the tool we use. KVM was created by RedHat in the year 2008. When looking for the finest VPS server, privacy and customization are the most important factors to consider. It led to the creation of several server virtualization technologies, including KVM.
A Virtual Private Server stands in the center of dedicated and shared hosting. Although VPS is more expensive than shared hosting, it offers the same features as a dedicated server at a lower cost. Dedicated hosting, unlike VPS, gives users ownership of a physical machine. A VPS server, on the other hand, is suited for practically every organization because it provides adequate resources. Furthermore, the hypervisor provides the necessary protection for your organization.
KVM VPS
Server Plans & Pricing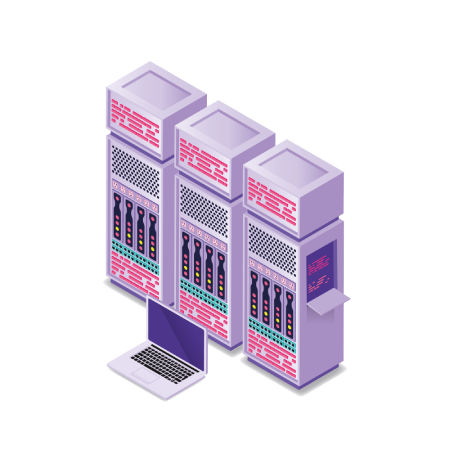 A kernel-based virtual machine (KVM) is a VPS with dedicated resources created on a physical server.
KVM, an open-source virtualization technology, allows you to turn Linux into a hypervisor, allowing you to run multiple, isolated virtual computers on a single host machine.

Powerful Hardware
For optimum server uptime and stability, we use the latest Intel Xeon CPUs with extremely redundant RAID setups.

Virtualizor Control Panel
Virtualizor is a robust web-based VPS Control Panel that allows users to quickly install and administer VPS on servers. Virtualizor offers entire VPS capability.

SLA
Your website is extremely important, making it impossible to go offline. That is why we provide a Service Level Agreement with a guarantee of 100% uptime.

There are four locations to choose from throughout the world
You have the option of selecting a server location to reach your consumer base wherever they are in the world.

Scalability
VPS allows you to scale your business by allowing for smooth upgrades. There's no need for those moment manual migrations any longer.

Uptime Guarantee
Yeah, downtime is a pain! We keep your server up once it's up with us. Server availability is our primary priority, and we promise a 99.9% uptime.

Boost speed with KVM
Kernel-based Linux kernel has a virtualization module called Virtual Machine that allows it to act as a hypervisor.

Amazing VPS Control Panel
Our great SolusVM VPS management panel gives you complete control over your virtual server, allowing you to reinstall or reboot as needed.

RAID Protected Drives for Secured Servers
We use RAID-10 disk protection to ensure that your servers stay up without losing any data, even if a drive fails completely.
If you're looking for a customized server ideastack will help to get your own custom build server
Buy Cheap CentOS VPS Server
Are you looking for a low-cost CentOS VPS server? You've arrived at the right place. During your web search, you will undoubtedly come across numerous VPS deals. However, the most important thing is to get the best possible price. As a result, stay away from undervalued services and overstated offers. You may come across some almost-perfect offers, such as unlimited bandwidth. As previously said, you can acquire an unlimited bandwidth offer, but it is only valid for a limited time. You might wonder how to buy a low-cost, high-quality CentOS VPS server.
Need a customized Plan?
get a call back from our hosting expert!
Know More
About Ideastack