Highest Paying Affiliate
Commission Rates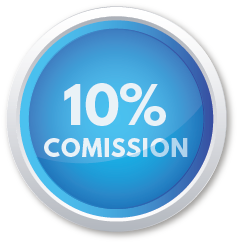 Referral Commission
1 – 10 Sales in a month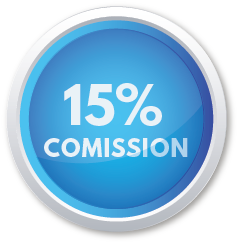 Referral Commission
11 – 20 Sales in a month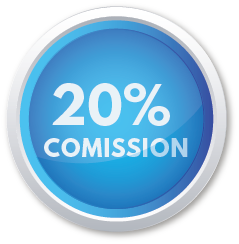 Referral Commission
20+ Sales in a month
Why Join & Promote Ideastack Affiliate Program?
1.We offer fully managed shared, vps , dedicated hosting solutions from enter level to enterprise level businesses
2.We provide everything that your visitors, audience , family & friends need to get their business online.
3.With our Affiliate Program you can earn upto 20% of commission on your sale. Also you can track the conversion with your dedicated panel.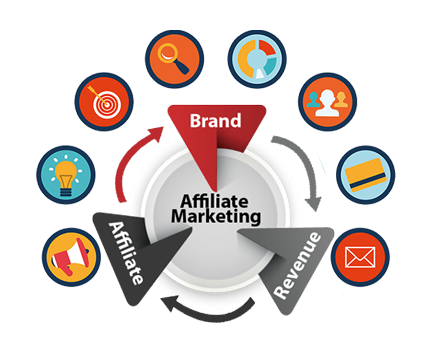 How to Promote
Our Service
Steps to Earn
Money Online?
Step 1
Sign up for the affiliate marketing program.
Step 2
Login to the affiliate portal and select banner or affiliate link that suits your website/blog.
Step 3
Place the banners with affiliate link on your website/blog and start online earning.
| PRODUCT | 1-10 SALES | 11-20 SALES | 21+ SALES |
| --- | --- | --- | --- |
| SHARED HOSTING | ₹ 2000 | ₹ 2750 | ₹ 3500 |
| RESELLER HOSTING | ₹ 2750 | ₹ 4000 | ₹ 5000 |
| CLOUD HOSTING | ₹ 2500 | ₹ 3500 | ₹ 4500 |
| WORDPRESS HOSTING | ₹ 2500 | ₹ 3500 | ₹ 4500 |
| VPS SERVERS | ₹ 3500 | ₹ 5000 | ₹ 7000 |
| DEDICATED SERVERS | ₹ 3500 | ₹ 5000 | ₹ 7000 |
| | ENROLL NOW | | |
Active & Responsive Affiliate Program Management

Real Time Affiliate Stats


Monthly Payments on the 15th


Access to exclusive offers


What is an Affiliate Program?
Affiliate marketing is the process of earning commissions for marketing another person's or company's products.
I have referred a customer to Ideastack but I have not received my commission?
If the client signs up with us on any date then after 30 days from the date of client purchase, the affiliate commission is approved. We approve the affiliate commission after 30 days from the order payment date.
When will my commission be approved?
Your commission is approved 30 days from the date of client purchase.
How to refer to a client using affiliate link?
There are many ways to refer:
1.You can place a banner or text link on your website along with your affiliate link.
2.You can share your affiliate link with your client and ask them to place the order using your affiliate link.
3.You can even share your link on social media and WhatsApp groups. If anyone clicks on the link and buys any service from us, it will be tracked and you will get the commission.
To whom can, I refer to Ideastack?
You can Ideastack to anyone who is interested in purchasing web hosting services from us.
Where should I place a banner on my site?
You can place the banner in the header or footer section of your homepage or the left or right sidebar of the page, so that the visitors can easily see it or else you can place the banner to that page or post which is more engaging or getting more page views.
How does Ideastack Affiliate Program Work?
Once you join our program, you immediately earn a bonus of 1000 that is added into your affiliate account. You can choose the banners or text link ad as per your requirement and add them on your website/blog. When a visitor clicks on the banner/text link ad, it will redirect the visitor to our company website and if the visitor orders our hosting service then the affiliate would be eligible for the commission.
I want to know the status of my affiliate account
You can login to your affiliate account, where you can see all the information like traffic logs, banner ads, text link ads, pending commission, approved commission, completed payment, pending payment, account balance etc.
Where is the money deposited?
For Indian affiliates, the money is transferred into the bank account through NEFT. For international affiliates, commission is paid through PayPal.
When can I withdraw my money?
Once your affiliate amount reaches 2000 or more you can withdraw the money. But for this there are two options, you will receive the money either through PayPal or bank transfer (Note: For that you need to share your bank details with us.)
If the client placed the order using my affiliate link, will I get the commission?
Yes, you will get the commission.
If I refer to the same client do I get a commission for that?
No, you don't get the commission for the same client but you get commission only if you refer to a new client.
How much do I have to pay to join the affiliate program?
There's no registration fee to join our program.
In case, I refer a client to Ideastack , when will I get to know if is it successfully referred or not?
If the client you refer, completes the order and makes the payment then you would be eligible for the commission. In the affiliate dashboard, you can check the status under the commission tab. We approve the commission after 30 days, until then it will be in the pending approval section.
Where is 1000 bonus deposited and how can I withdraw 1000 bonus amount?
The 1000 bonus amount is added to your affiliate account. In your affiliate dashboard, you can see it under current earnings. When your current earning reaches 2000 then you would be able to withdraw the full amount.
I wanted to know, if my referral buys a plan every month, will I receive the commission every month?
No, commissions are paid for referring to new clients.
Whom should I contact for questions related to the Affiliate program?
If you need any help related to affiliate programs you can send an email to [email protected]