Tips For Planning And Administration Of Virtual Desktop Infrastructure
Virtual Desktop Infrastructure (VDI) promises versatility, manageability and improved security, but organizations shouldn't hurry to get on the VDI train. Missteps will result in cost overruns and headaches of performance, making critical IT teams consider a variety of factors before diving into a VDI deployment.
VDI is one of the fastest-growing technologies. Small and large businesses are now launching projects to switch their desktops from the physical model to the virtual one to get the advantages of simpler desktop management, device portability, security and operating system migration.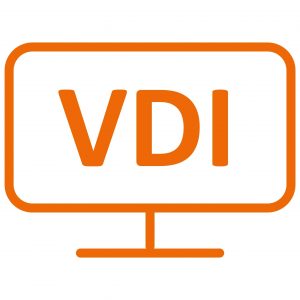 Most businesses have a wide variety of users including power users, job managers, guest employees, mobile staff and contractors. While VDI works well for some of these use cases, it's not suitable for others. Which is why IT providers deliver a large range of desktop virtualization solutions.
Virtual Desktop Infrastructure helps consumers to streamline costs and maintenance by centralizing and consolidating desktops while offering accessibility for end-users and the ability to access virtual desktops from any computer, anywhere, anytime.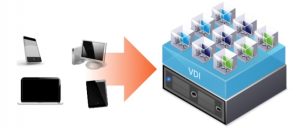 The revolutionary VDI-in-a-Box makes VDI very convenient and simpler for basic IT organizations and by making virtual desktops cheaper than PCs. XenDesktop is the market-leading enterprise complete integrated desktop virtualization solution for customers with diverse needs and applications. Customers no longer need to take a one-size-fits-all approach to virtualize desktops. The modern portfolio of desktop virtualization makes it possible for companies of all sizes to give each user the right kind of virtual desktop at all times.
Despite how small or big the implementation is and what virtual desktop technology you are using, the secret to a thriving VDI implementation is to adopt a simple approach. First, do an evaluation to consider the current physical environment and VDI needs. Instead, search for a virtualization technology for the user-state to decouple the users from their desktop. Finally, once you've gone online, test and verify your VDI implementation. Comprehend if what was expected was the actual user experience. Ultimately, it is the users who make or break a project's progress, and how well they function and perform in a VDI environment.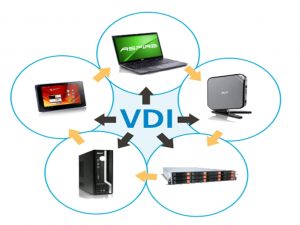 To ensure progress, and most importantly to provide successful user experience, it is important to prepare and manage your VDI implementation correctly from the very beginning. This is valid while implementing a vendor solution. It could be VMware View, Citrix XenDesktop, or some other VDI technology.  
To know more visit Ideastack.
For more interesting topics:-