There is a large variety of tools at your disposal when it comes to WordPress. Many people like to know about development tools because WordPress has expanded far past being just a blogging platform; it's now a full-on CMS a platform for developers.
Take a look at these development tools that can help you be successful as a WordPress user:
1. Browser Extensions
One area you may want to focus is on browser extensions to streamline your work. That is why many people opt for tools such as:
* Chrome Developer Tools
* WordPress Site Manager
* MeasureIt
* Firebug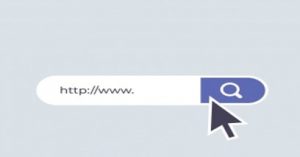 These are some of the top browser extension options people choose to make their work more streamlined than ever. Try Chrome Developer Tools right right-clicking on a web page and selecting inspect Element. You'll find tons of information on how different elements could look in different styles, how your site is working on mobile, and how to debug JavaScript.
2. Plugin and Theme Tools
For those that need help in the plugin and theme department, you'll love using popular development tools such as Monster Widget and Theme Check. Theme Check is for those that need something reliable to check the theme when it comes to the official repository.
Instead of having problems later or making mistakes on your theme, Theme Check will make sure you won't be rejected and that your theme follows the best practices and recommendations. Monster Widget is for those that need a simpler way to test core widgets by adding them to the sidebar for testing.
3. Productivity Help
Lastly, you'll need a way to improve your productivity needs. Basecamp is the perfect solution for those that need help with productivity and collaboration. You'll find to-do lists, organizational tools, and the ability to work as a team. Take a big project and break it down by chunks of work that can be assigned to your team and then communicate on message boards or real-time chat. You'll also have cloud storage and other tools at your disposal.
4. Design Tools
Don't forget design tools like Pictura and Font Awesome. Pictura is a free plugin through Photoshop that allows you to get the images you need for your site. You can search by license and use them right away while getting assistance on the right type of photos to use. Font Awesome is the developer's tool for those that need pictograms for web-related actions. You can download a bunch for free and customize them through CSS.
For More Information Visit Our Website Ideastack.