Many would agree that people are developing more interest in sustainable technologies which can be used further to attract the changing interests of their customers. As of now, cloud computing has changed the way activities were done before. Cloud computing has given a beneficial alternative that is being considered by many. It can be used for cloud storage, virtual processing, and various web hosting needs. For all the online businesses, it has been a big boon to them as they get the assistance of cloud technology to function their web existence.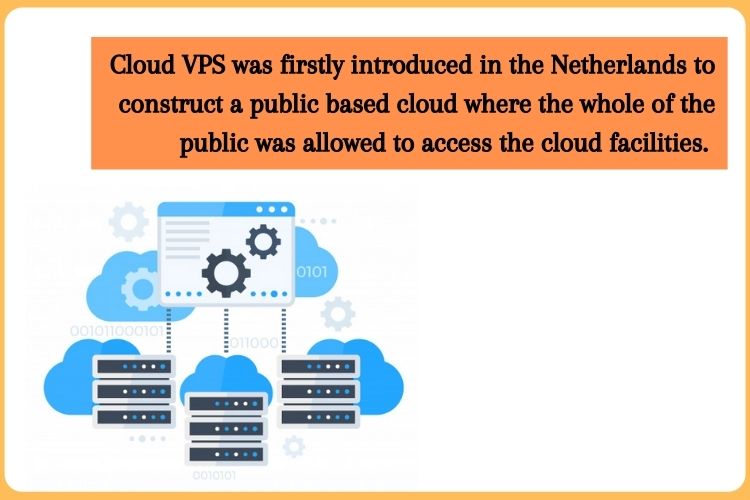 Predictions
In the near future, there is no lowering down on its demand even there is expected to be much higher usage of cloud computing. Majorly the changes are going to be among the cloud providers or the service providers of cloud computing, With the increase in their numbers, more competition will force them to improve the quality and be much more reasonable. All cloud providers will deploy a wide area of knowledge to create the best cloud solutions.
Cloud VPS
Cloud VPS was firstly introduced in the Netherlands to construct a public based cloud where the whole of the public was allowed to access the cloud facilities. Then after, with the buy and build strategy, Cloud VPS grew at a rapid pace.
In the coming future, more people would be diverted to Cloud VPS in comparison with shared hosting. The next-generation cloud platform would fulfill the needs of all the open-sourced big followers with more advanced technologies.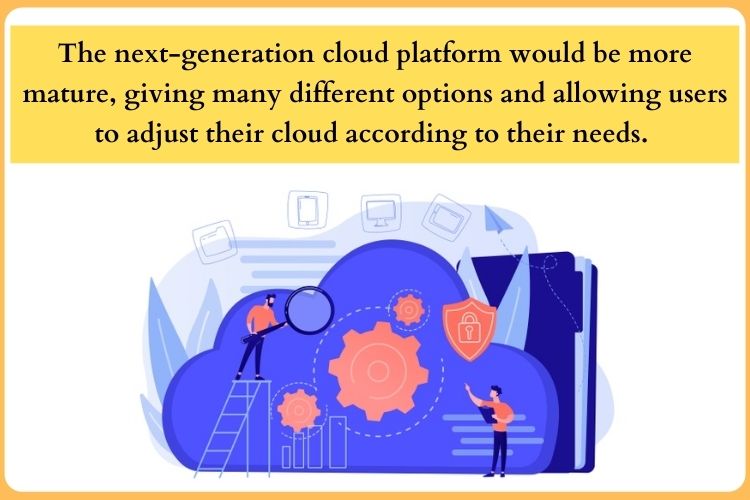 Next Generation
The next-generation cloud platform would be more mature, giving many different options and allowing users to adjust their cloud according to their needs. Users can actually build and automate applications themselves in an easier way.
Issues
With differently natured market issues arising every day, various organizations and businesses would look to choose the cloud option which is more flexible and adaptable to all the changes occurring by handling workloads and other applications. The technology of a Multi-Cloud would help the users to perform complex activities.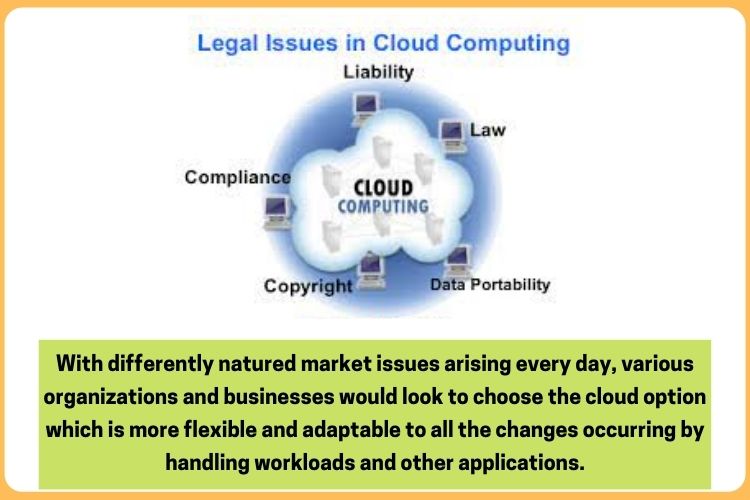 Cloud Computing
Users are seeking to be more self-reliant with the customized functioning of the Cloud. Cloud computing will be more user-friendly and suitable with better security measures and utmost privacy provided. Cloud computing will be seen as the most convenient source for storage and web-hosting services. It will be more of an affordable source for startups and SMEs who are looking for web-hosting needs at affordable rates.
Conclusion
There are many major changes that are going to take place in the coming future, making the Cloud infrastructure more efficient with more productivity features. We here at Ideastack solutions have witnessed the unparalleled growth of Cloud computing and believe that it will grow more in the coming future. We here at Ideastack believe that the customers should be offered with upgraded and advanced technologies implemented in their Cloud services which will help the user to cope up with the present environment. Ideastack has been in this industry for the past 10 years and is considered to be one of the geeks. This is because of the goodwill of high-quality services at reasonable rates.
Frequently Asked Questions
Q1. What is Cloud computing?
Cloud computing is described as the process of storing, managing, and processing data through a network of remote servers connected through the internet rather than locally. Cloud computing, in essence, is the use of someone else's software and hardware to reduce the number of capital investments the business has to make.
Q2. What are the basic types of Cloud?
1. Public Cloud
2. Private Cloud
3. Hybrid Cloud
Q3. What are the benefits of Cloud computing?
1. There's no need to procure and run data centers on your own.
2. Cloud services work for a variety of computers and operating systems.
3. You will benefit from immediate scalability, which will improve organizational agility.
4. When compared to on-premise environments, cloud environments are generally more reliable.
5. Enterprise Data is centralized, making it simple to protect and restore.
6. Employee onboarding should be accelerated, particularly for remote staff.