How to create account in WHM panel or C Panel
Posted by shazim on 20 01 2017. 0 Comments
Log in to Webhost Manager (WHM) using root as username and server password at IP: 2086.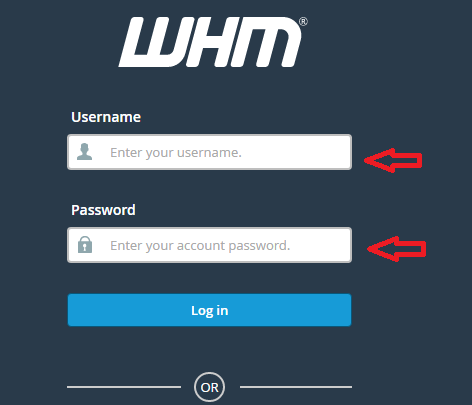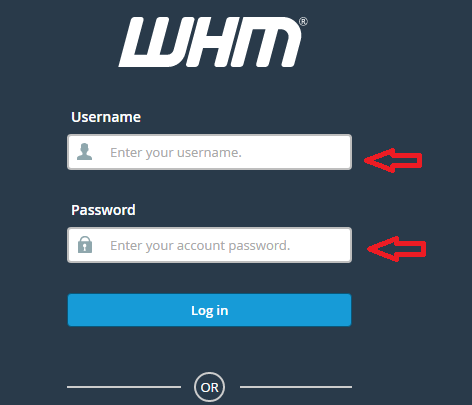 In the Home section, click Account Functions then click on create a new account.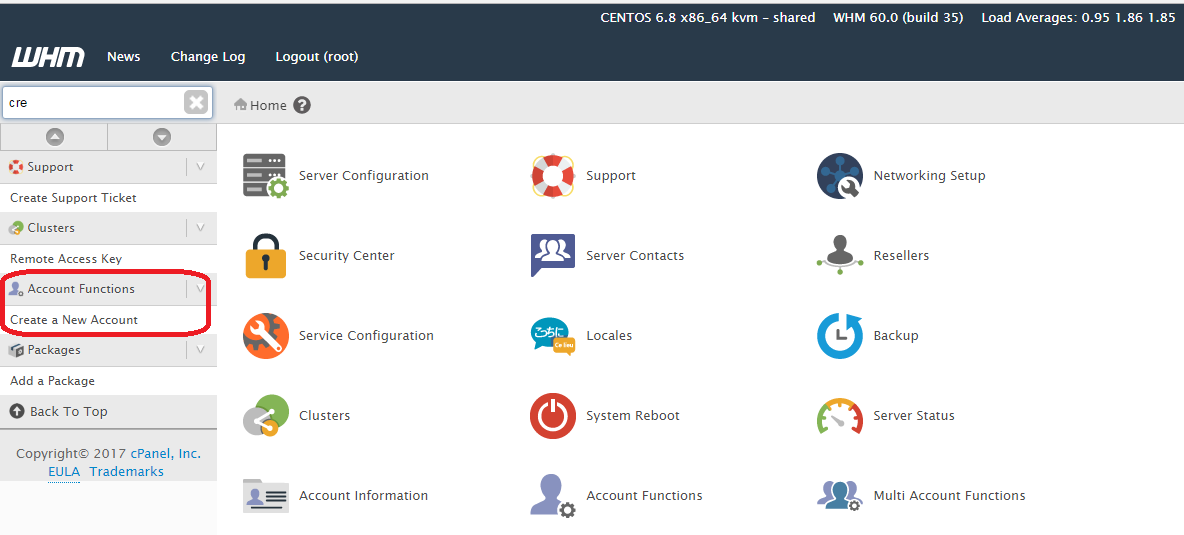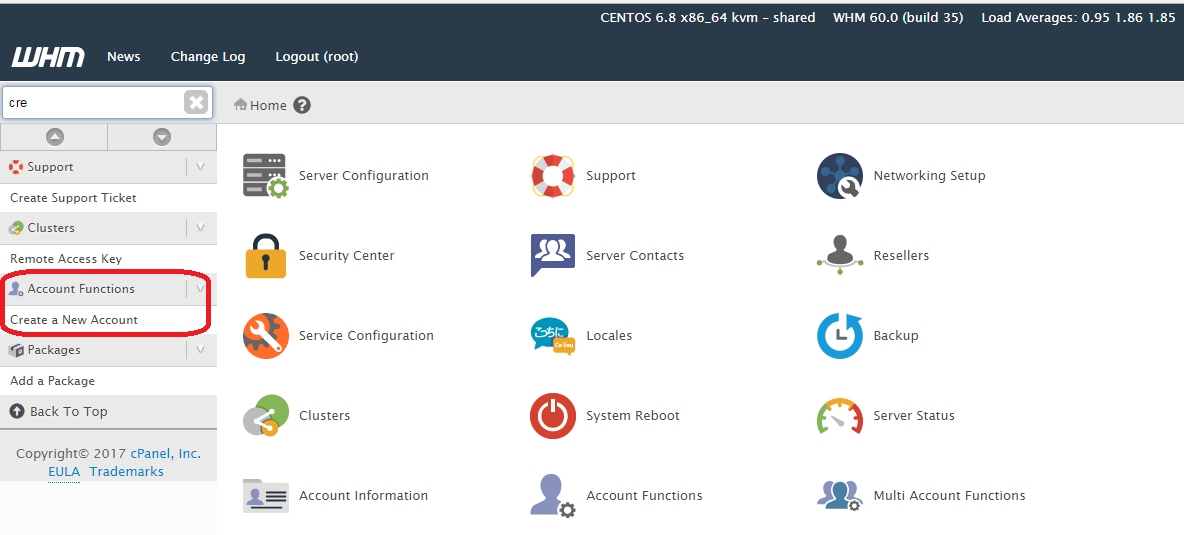 Next step will be by clicking t create new Account fill all the details like Domain, Username, password and the email Id.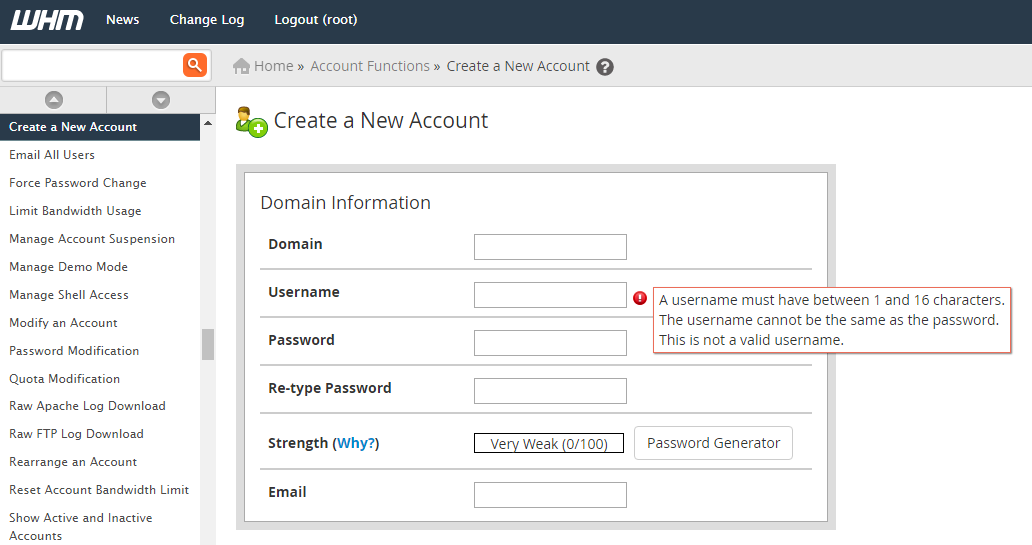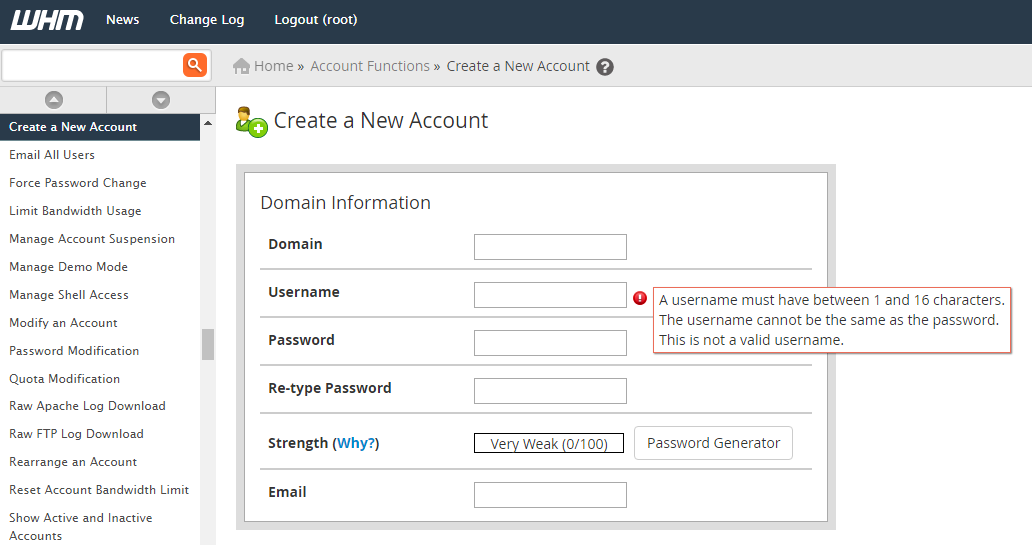 Create reseller account in whm panel
For creating the Reseller account go on the reseller setting & click on the make the account a reseller.